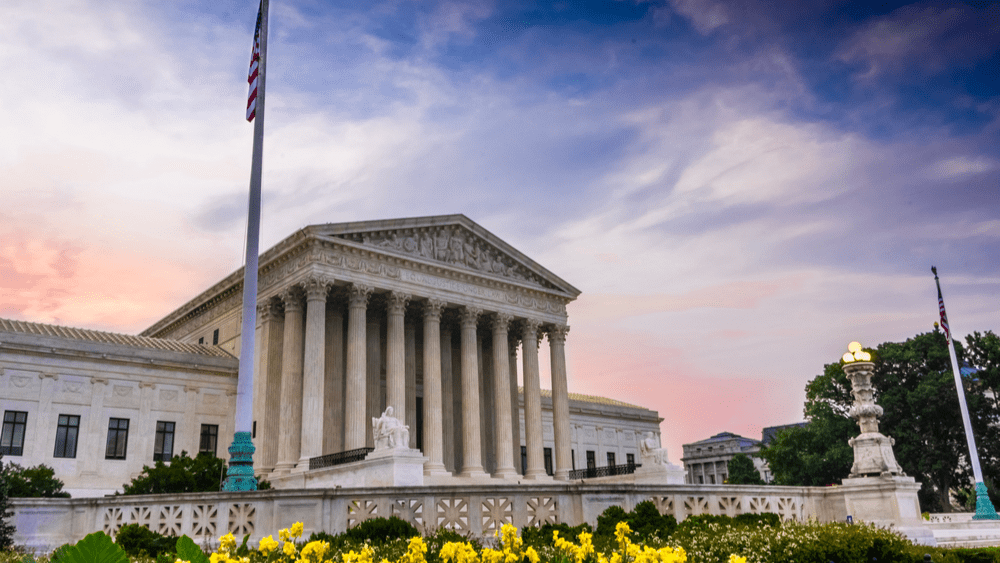 President Biden's nominee for the Supreme Court, Judge Ketanji Brown Jackson, addressed senators on the first day of confirmation hearings on Monday, telling the lawmakers she would "decide cases from a neutral posture" if they approve her nomination to the high court.  Jackson told members of the Senate Judiciary Committee: "Members of this committee: If I am confirmed, I commit to you that I will work productively to support and defend the Constitution and the grand experiment of American democracy that has endured over these past 246 years. During this hearing, I hope that you will see how much I love our country and the Constitution, and the rights that make us free."
Jackson sat silently for most of the 4.5-hour session as the 22 committee members delivered opening statements and previewed their lines of inquiry for the two days of questioning ahead. Many Democrats lauded Jackson for shattering barriers with her nomination, and Republicans also applauded Jackson for her nomination, previewing the aspects of her professional record they plan to examine, namely the sentences she imposed on child pornography offenders while serving as a judge on the federal district court in Washington and clients she represented as a federal assistant public defender and in private practice. Many GOP members of the Judiciary panel pledged to avoid personal attacks on Jackson, but they still vowed to probe her judicial philosophy and views of the Supreme Court.
Jackson's four-day confirmation hearings begin just 24 days after President Biden announced her as his nominee to replace retiring Justice Stephen Breyer on the Supreme Court.  Currently a judge on the U.S. Court of Appeals for the District of Columbia Circuit, Jackson served on the federal district court in Washington for eight years and was a member of the U.S. Sentencing Commission. If appointed to the Supreme Court, Jackson will be the second-youngest justice at 51 years old.
Editorial credit: RozenskiP / Shutterstock.com