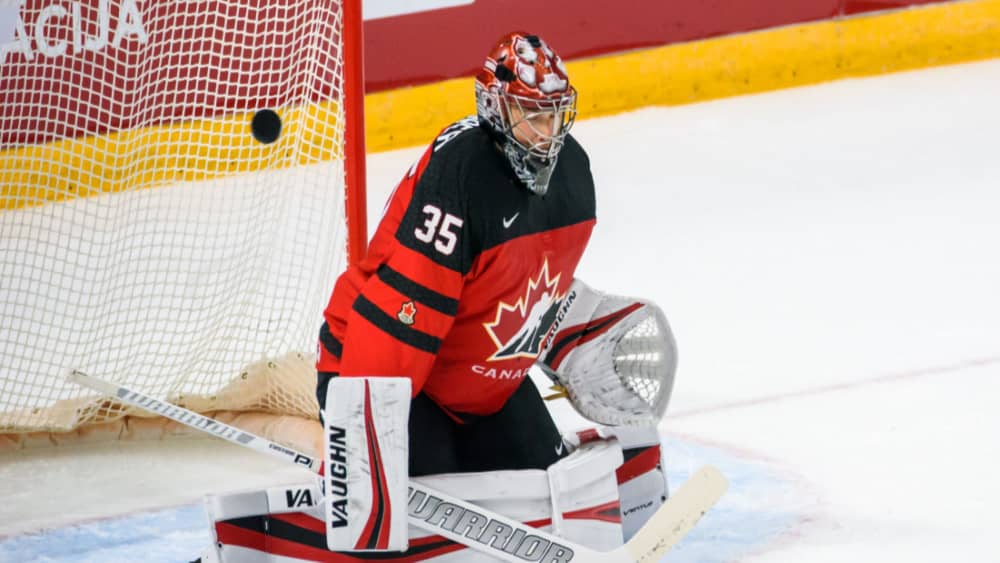 The Washington Capitals announced on Wednesday that goaltender Darcy Kuemper, who earned his first Stanley Cup title with the Colorado Avalanche this past season, has agreed to a five-year, $26.25 million deal with the organization.  Washington also signed another goaltender, Charlie Lindgren, on Wednesday. Lindgren's contract is for 3-years and will average $1.1 million per season and is expected to serve as a backup to Kuemper.
Colorado decided against re-signing Kuemper, and acquired Alexandar Georgiev from the New York Rangers for a 2022 third-round pick, a 2022 fifth-round pick and a 2023 third-round pick. The 32-year-old Kuemper, an 11-year veteran, began his career in 2009 with the Minnesota Wild, where he spent five seasons before signing with the Los Angeles Kings and eventually being traded to the Arizona Coyotes. He was then dealt to the Avalanche after four seasons with Arizona.
Kuemper started 57 games in the net and tallied 1,616 saves — both career highs. His .921 save percentage ranked fifth in the NHL.
Editorial credit: Gints Ivuskans / Shutterstock.com