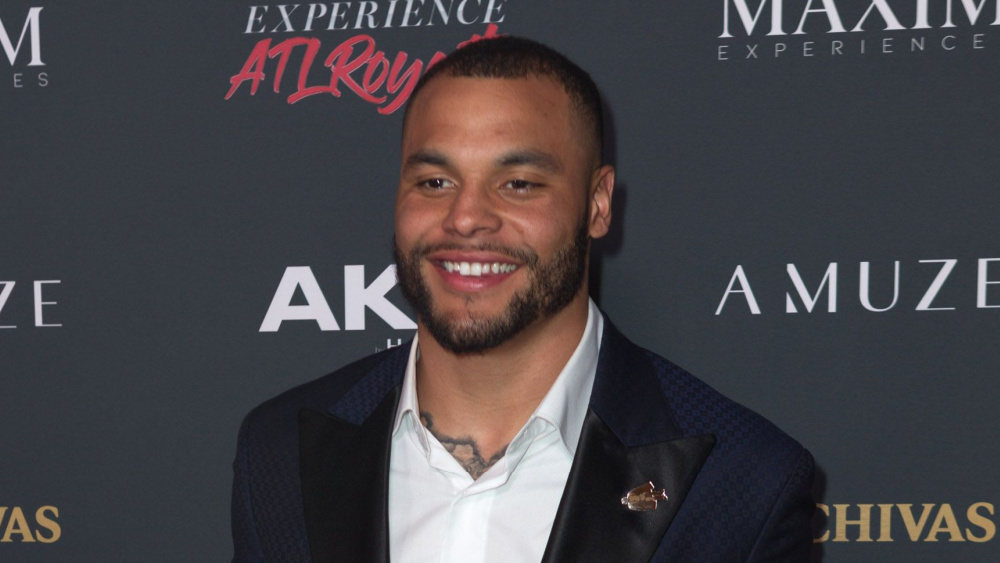 Dallas Cowboys owner Jerry Jones said that quarterback Dak Prescott won't be going on injured reserve, despite having injured his right thumb (his throwing hand) in Dallas' 19-3 loss to the Tampa Bay Buccaneers in Week 1.  Jones said that Dallas won't be placing Prescott on the injured reserve list because the team believes he can play within the next four games (if a player is placed on the injured reserve list, they must miss a minimum of four games). Prescott had surgery on the thumb on his throwing hand Monday.
Jones said optimistically: "I think what we're going to do here is we won't be putting him on IR, which means we want him to be in consideration for playing within the next four games."  He added, "Dak has a real chance to be back out there throwing the ball pretty quick." 
If Jones were to return in four games, he would face the reigning Super Bowl champion Rams on Oct. 9.
Editorial credit: Jamie Lamor Thompson / Shutterstock.com