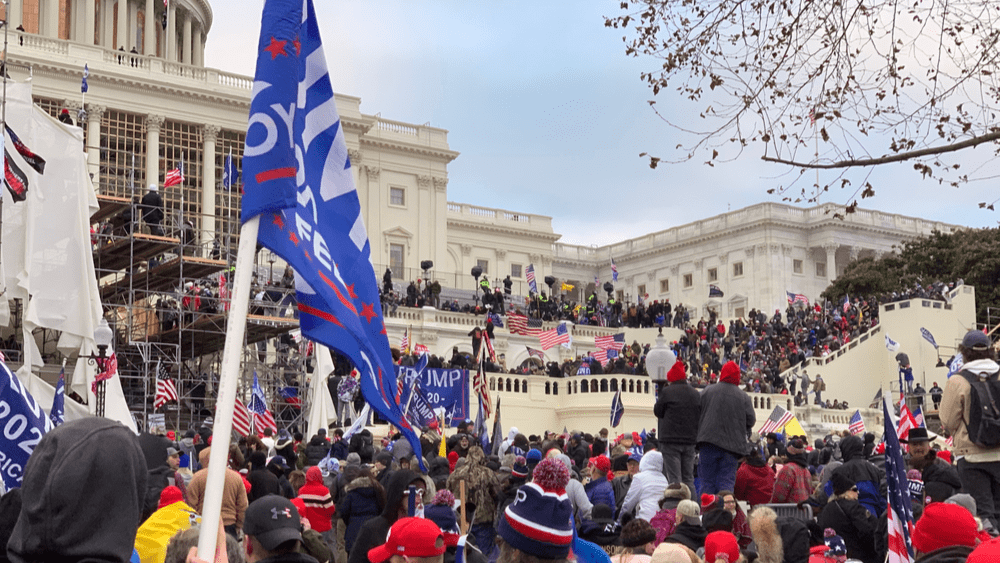 A Texas man was convicted on Tuesday on five counts for participating in the Jan. 6, 2021, attack on the U.S. Capitol.  The guilty verdict is a milestone victory for federal prosecutors in what was the first trial among hundreds of cases arising from last year's riot. More than 775 people have been arrested in connection with the deadly insurrection, while more than 200 of them have already pleaded guilty, according to data from the Justice Department. More than 100 people have already been sentenced.
The federal jury in Washington, D.C., deliberated for 4 hours, convicting Guy Wesley Reffitt of obstructing Congress' joint session to certify the Electoral College vote on Jan. 6, 2021, of interfering with police officers who were guarding the Capitol and of threatening his two teenage children if they reported him to law enforcement after the attack. Jurors deliberated about three hours and convicted him on all counts.
Reffitt, a member of the extremist Texas Three Percenters militia who lives in Wylie, Texas, was turned in to police by his teenage son, Jackson Reffitt. The younger Reffitt testified against his father during the trial last week. He told the court his father bragged about being on the Capitol steps with a weapon and appeared to be proud of his participation in the riots.  Jackson Reffitt said his father threatened to shoot him if he turned him in, saying his father told him and his younger sister after he returned home from Washington D.C.: "If you turn me in, you're a traitor, and traitors get shot."  Jackson Reffitt said he recorded conversations with Guy Reffitt, who confirmed he brought a weapon onto the Capitol grounds.
Editorial credit: Sebastian Portillo / Shutterstock.com