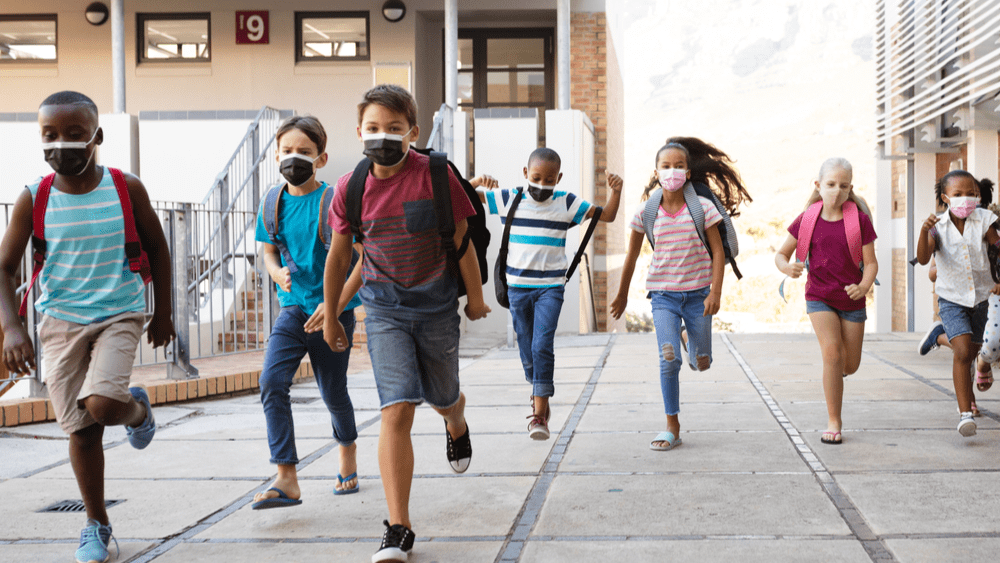 The Los Angeles Unified School District (LAUSD) – the second-largest public school district in the nation — said that it will be keeping a mask mandate in place, despite the end of California's statewide mask mandate for indoor public places.
Monday, March 14th marked the first day students in California were able to attend school without having to wear a mask. However for over 600,000 students of LAUSD, the indoor mask mandate remains in place as a result of negotiations between the school district and its teachers' union. LAUSD said it is still working with partners, including United Teachers Los Angeles (UTLA), to come up with a plan to shift from mask requirements to "strongly recommending" wearing masks indoors. Per a September 2021 agreement, any changes to the district's health and safety protocols must be negotiated between both the district and the union.
LAUSD Superintendent Alberto Carvalho said in a statement:  "I am 100 percent committed to upholding our science-based approach to COVID-19 protocols. I strongly support amending Los Angeles Unified's previously negotiated agreements to align with current health guidance released by the State of California and the Los Angeles County Department of Public Health.  Los Angeles Unified continues to take a science-based approach to COVID-19 policy and is currently working with labor partners and other stakeholders to transition from required indoor masking to a strong recommendation for indoor masking."
The teachers union said that LAUSD officials will meet with UTLA leaders again on March 16 to discuss the matter.
Editorial credit: wavebreakmedia / Shutterstock.com