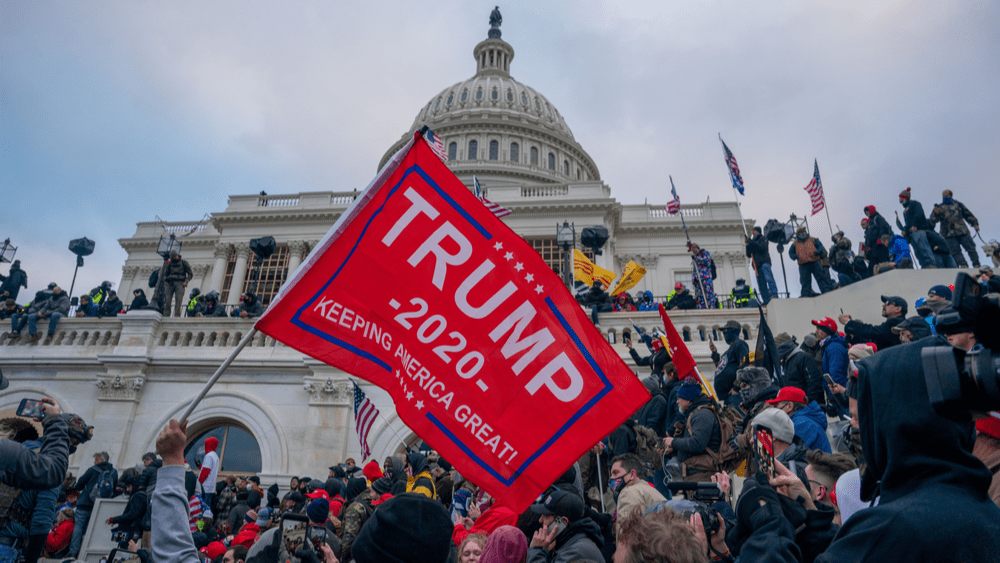 A federal judge has allowed a Texas man accused of assaulting a police officer during the Jan. 6 Capitol riot to plead guilty in an unusual move from the court.  U.S. District Judge Randy Moss repeatedly asked the defendant, Lucas Denney, if he was aware of his rights and if he wanted to proceed with pleading guilty to assaulting an officer at the U.S. Capitol in Washington on Jan. 6, 2021. Prosecutors violated laws by waiting months to file charges against Denney; just recently they filed a one-count indictment despite initially having Denney arrested on additional charges.
William Shipley, an attorney for Denney, had earlier moved at a hearing for a guilty plea in part because he believes doing so would preclude the filing of more charges; Judge Moss rejected him.  During Thursday's hearing, however, the judge was particularly focused on telling Denney that pleading guilty to one charge didn't mean he wouldn't face more charges in the future.
Denney consulted with his lawyers before pleading guilty, and Judge Moss accepted Denney's plea, having determined there was a factual basis for the plea. Denney admitted to picking up a pole from the ground and swinging that item at a law enforcement officer. saying, "The purpose was to block the pepper spray, but I did." Denney had told the FBI that he was a member of the group Patriot Boys of North Texas, which he described as a conservative group that supported President Donald Trump. Denney was accused of lying about not knowing anybody who went to Washington to enter the Capitol.
If prosecutors had filed all the charges listed in the complaint, Denney would have faced some two dozen charges. Prosecutors say at this time, they have not made a decision on pursuing additional charges. Following his guilty plea, Denney faces up to 20 years in federal prison.
Editorial credit: Thomas Hengge / Shutterstock.com