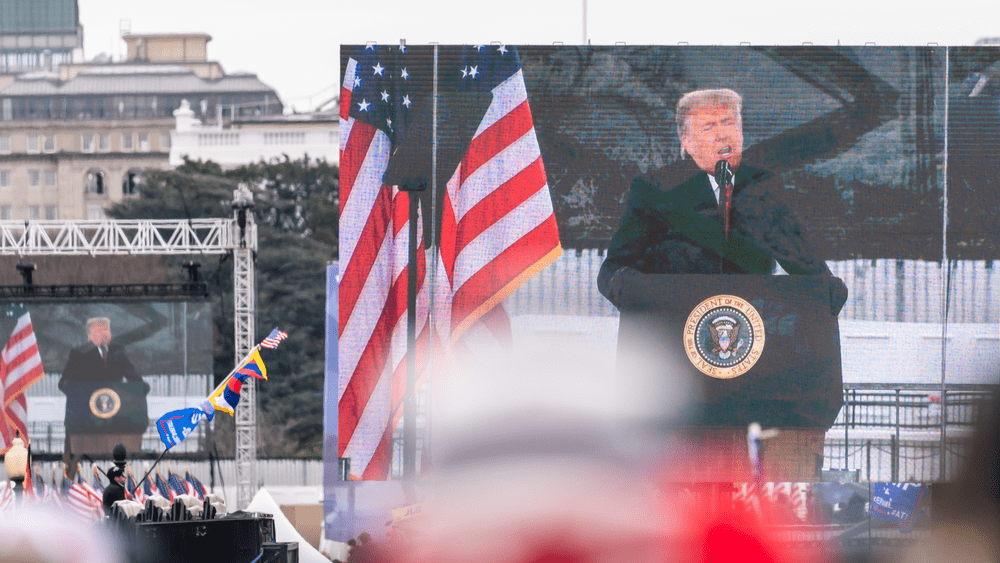 The House panel investigating the Jan. 6 insurrection at the Capitol has identified an almost 8-hour gap in official White House records of then-President Donald Trump's phone calls as his supporters stormed the building. The time-gap extends from a little after 11 a.m. to about 7 p.m. on Jan. 6, 2021, and involves White House phone calls.  The committee is investigating the gap in the official White House log, which includes the switchboard and a daily record of the president's activities.
The House panel has made broad requests for separate cell phone records and has talked to more than 800 witnesses, including many of the aides who spent the day with Trump. The committee also has thousands of texts from the cell phone of Mark Meadows, who was then Trump's chief of staff.
The committee is focusing on what the president was doing in the White House as hundreds of his supporters beat police, broke into the Capitol and interrupted the certification of Democrat Joe Biden's 2020 presidential election victory. The missing records raise questions of whether Trump purposefully circumvented official channels to avoid records.
The committee also is continuing to receive records from the National Archives and other sources, which could produce additional information and help produce a full picture of the president's communications. During the roughly eight hours in question on Jan. 6, Trump addressed a huge crowd of supporters at the nearby Ellipse and told them to walk to the Capitol, make their voices heard and "fight like hell." He then returned to the White House and watched as the mob broke into the Capitol.  Several of Trump's calls that day are already publicly known. He spoke to Vice President Mike Pence between 11 a.m. and 11:30, lobbying Pence publicly and privately to object while presiding over the certification. He also spoke with several GOP members of the House and Senate as his allies in Congress were preparing to challenge the official vote count.
Editorial credit: bgrocker / Shutterstock.com