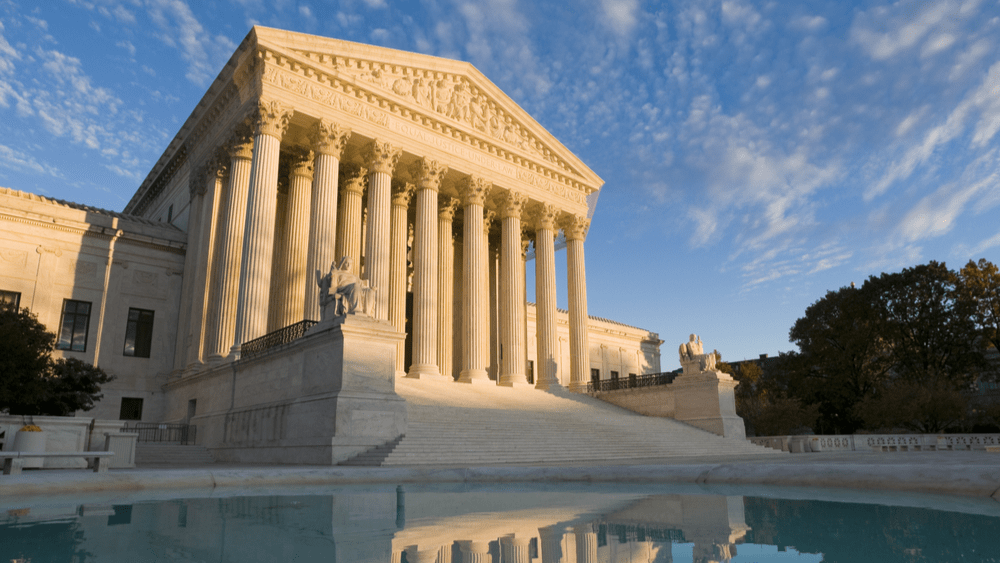 The Senate voted on Thursday to confirm Ketanji Brown Jackson, making her the first Black woman to serve as a justice on the U.S. Supreme Court. Senators voted 53-47 in favor of her confirmation. Three Republicans — Sens. Susan Collins of Maine, Mitt Romney of Utah and Lisa Murkowski of Alaska — voted with Democrats to approve President Biden's first nomination to the country's highest court.
Jackson was with President Biden in the Roosevelt Room of the White House to watch the historic Senate vote. The White House also said Biden, Jackson and Vice President Kamala Harris will speak about the confirmation on Friday. The 51-year-old Jackson, a judge on the U.S. Court of Appeals for the District of Columbia Circuit, was nominated in February; last month, she underwent questioning for two days before the Senate judiciary committee. While some Republicans grilled Jackson on her track record and accused her of being soft on crime as a judge, the committee ultimately passed Jackson's nomination on to the full Senate.
Jackson's confirmation maintains the Supreme Court's 6-3 conservative edge. The last justice nominated and confirmed to the high court was Amy Coney Barrett in 2020. She was appointed by former President Donald Trump to succeed liberal Justice Ruth Bader Ginsburg.
Editorial credit: Gary Blakeley / Shutterstock.com