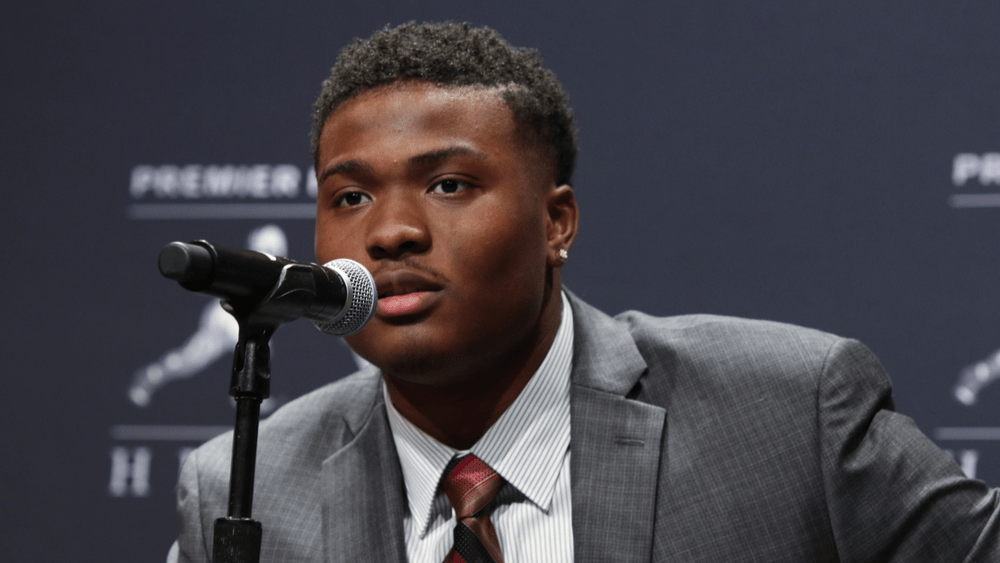 The Florida Highway Patrol has released more information following the death of Pittsburgh Steelers quarterback Dwayne Haskins Saturday morning in South Florida. Haskins was attempting to cross the westbound lanes of I-595 in Broward County at 6:37 a.m. when he was struck by a dump truck. He was pronounced dead at the scene, according to multiple reports.  The Florida Highway Patrol said as of now, it is unknown why Haskins was attempting to cross the expressway, and that a traffic homicide investigation is open. The quarterback was reportedly in South Florida to work out with Steelers teammates after re-signing with the team back on March 11.
Steelers coach Mike Tomlin released a statement on Saturday following the news of Haskins' death: "I am devastated and at a loss for words with the unfortunate passing of Dwayne Haskins. He quickly became part of our Steelers family upon his arrival in Pittsburgh and was one of our hardest workers, both on the field and in our community. Dwayne was a great teammate, but even more so a tremendous friend to so many. I am truly heartbroken. Our thoughts and prayers are with his wife, Kalabrya, and his entire family during this difficult time."
Haskins was a star at Ohio State before being selected 15th overall in the first round of the 2019 NFL Draft by the Washington Commanders. He was released by the team during the 2020 season and picked up by the Steelers going into the 2021 season.
Haskins signed a reported $14.37 million deal with Washington in 2019.  He struggled in 2020, and after reportedly breaking COVID-19 protocols, he was released during the season. The Steelers signed him in January of 2021, and he spent last season behind Ben Roethlisberger and Mason Rudolph, remaining inactive for all but one game.  With Roethlisberger's retirement at the end of last season, the team re-signed Haskins and he was expected to return with more play time.
Editorial credit: Debby Wong / Shutterstock.com