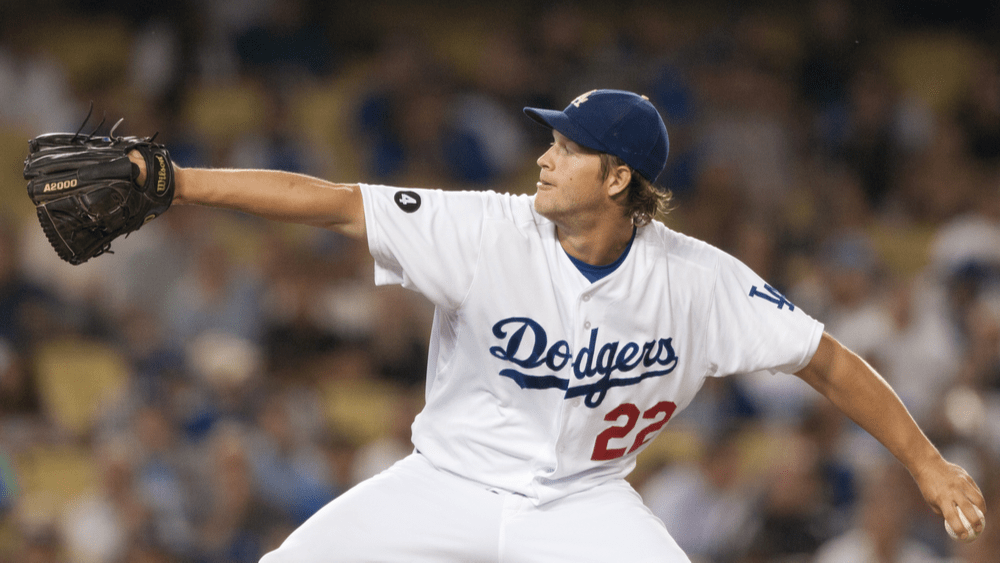 On Wednesday, Los Angeles Dodgers left-hander Clayton Kershaw pitched seven perfect innings in his first start of the 2022 season against the  Minnesota Twins, before exiting in the eighth inning.  The veteran pitcher struck out 13 Twins batters in a dominant performance, however in a controversial move, Dodgers manager Dave Roberts pulled the 34-year-old before the bottom of the eighth inning with Kershaw at 80 pitches. Dodgers reliever Alex Vesia took over, and was booed by Minnesota fans when he took the mound.  Minnesota's Gary Sánchez lined a one-out single to right field off to break apart the perfect game; however, that hit ended up being the only hit allowed by Los Angeles pitchers.
Kershaw, a three-time Cy Young Award winner and eight-time All-Star, threw a mix of sliders at the Twins, and 33 of his 80 total pitches were called or swinging strikes.  But the reasoning for Kershaw's removal was due to Major League Baseball's lockout and a shortened spring training — most pitchers started the season on strict pitch limits to protect their health.  In agreement, Kershaw said after the game, "It was the right decision, it was time."
In 2014, Kershaw pitched a no-hitter against the Rockies at Dodger Stadium, striking out 15 batters. His bid for a perfect game that year ended when Colorado's Corey Dickerson reached first base on a throwing error by Hanley Ramirez in the seventh inning, becoming the only baserunner allowed by Kershaw.
Dodgers teammates Cody Bellinger, Gavin Lux and Austin Barnes hit consecutive home runs in the eighth inning off Twins reliever Dereck Rodríguez, and the Dodgers went on to win 7-0 Wednesday.  Los Angeles are now 3-2 on the season.
Editorial credit: Photo Works / Shutterstock.com