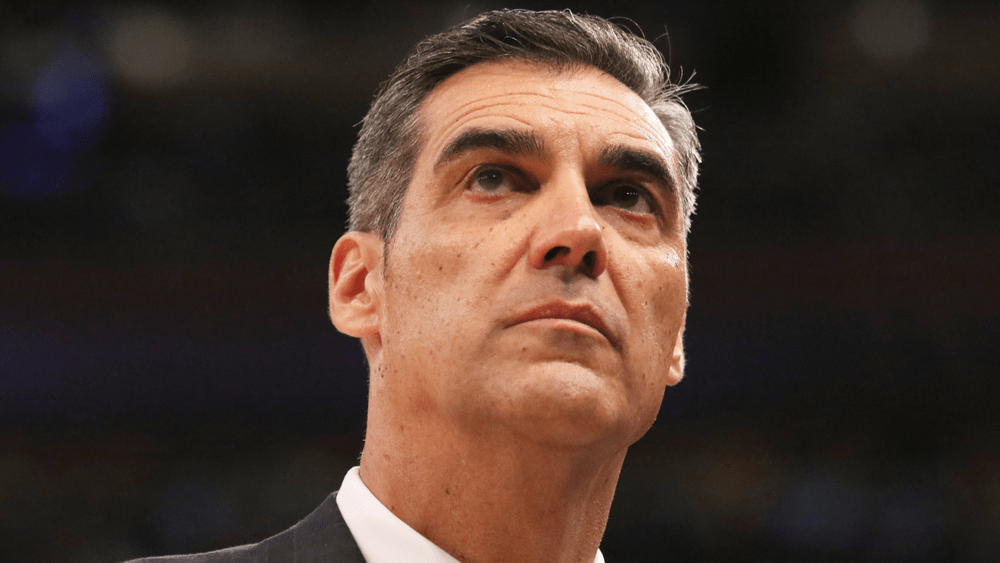 Longtime Villanova men's basketball coach Jay Wright announced Wednesday evening that he will retire after 21 years of leading the Wildcats. The 60-year-old Wright led Villanova to two national championships. Wright called a meeting with his team to inform them of his retirement, sharing that Fordham coach Kyle Neptune will replace him in leading Villanova. Neptune was an assistant under Wright from 2013-21.
Wright said in a statement on Twitter:  "Over the past 21 years, I've had the opportunity to live out a professional dream of as the head coach at Villanova. Patty and I have been blessed to work with incredible, gifted young men who allowed us to coach them and brought us unmatched joy. We cannot overstate the gratitude to the players, coaches, and administrators who have been with us on this path. It has been an honor and a privilege to work at Villanova, especially under Father Peter and Mark Jackson"
Villanova has been one of college basketball's elite programs under Wright over the past decade. The Wildcats won national championships in 2016 and 2018 while also advancing to the Final Four in 2009 and 2022. Nova has played in the NCAA Tournament in 16 of the last 17 seasons the event was held, only missing the postseason entirely once, in 2012. Wright ends his career with a 642-282 record, combining 21 seasons at Villanova with seven at Hofstra, where he went 122-85 with a 50-12 record and two NCAA Tournament appearances in his final two campaigns. The Wildcats won eight Big East regular-season championships and five Big East Tournament titles while receiving a top-three seed in the NCAA Tournament nine times since 2009.
Editorial credit: Arturo Holmes / Shutterstock.com