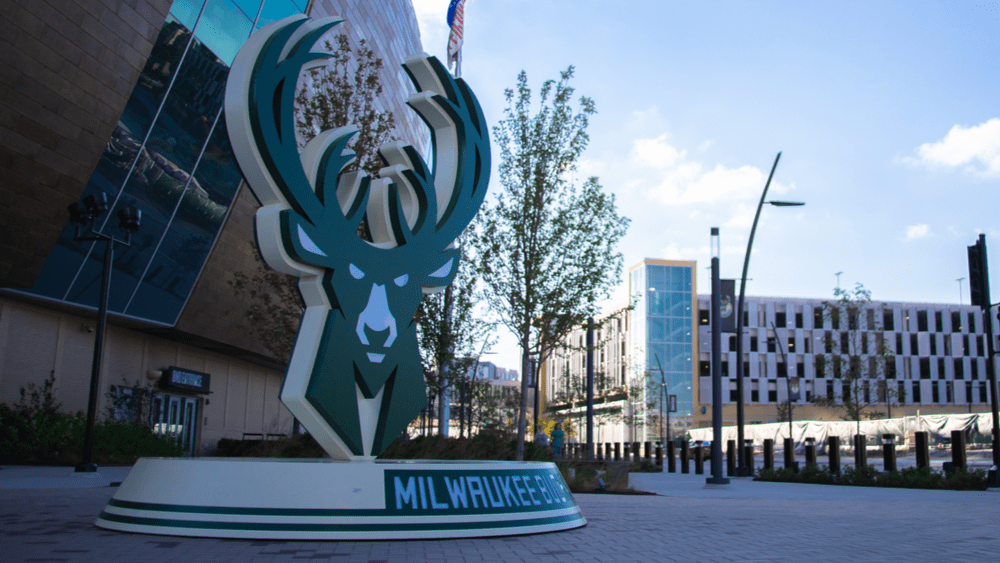 Milwaukee Bucks forward Khris Middleton will miss the remainder of the first-round playoff series vs. the Chicago Bulls with a sprained MCL in his left knee. The team said that Middleton will be re-evaluated in two weeks. Middleton, a three-time All-Star, previously injured his left knee in December.
Middleton left Game 2 of the Bucks' first-round playoff series midway through the fourth quarter and didn't return, during which Chicago evened the series with a 114-110 win. The Bucks entered the playoffs defending their 2021 championship.
Middleton has averaged 20.1 points, 5.4 assists and 2.5 threes across 66 appearances during the regular season. Pat Connaughton and Grayson Allen will likely take over for Middleton if it is determined he will remain out of the lineup. Jordan Nwora may also rejoin the rotation for added depth.
Editorial credit: Billymay / Shutterstock.com