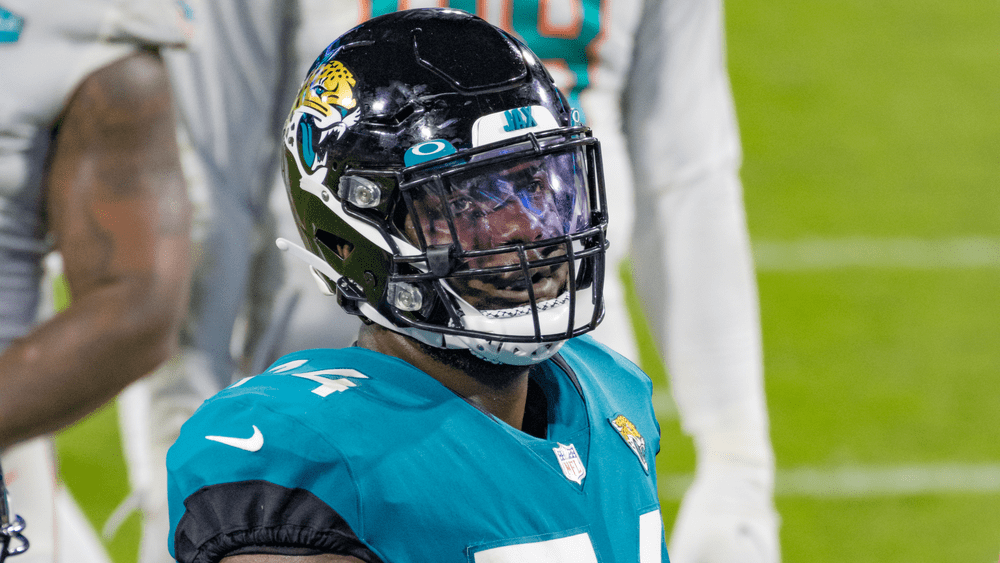 The Jacksonville Jaguars and veteran offensive tackle Cam Robinson agreed to a contract extension for three years worth $54 million, with an annual salary of $18 million. Robinson confirmed the news Wednesday on his Instagram story.
Robinson was set to play on the franchise tag with a salary of $16.7 million in 2022. He received a franchise tag salary of $13.75 million last season. Robinson started in 14 games last season, and played in all 16 games in 2020.
Robinson joined the Jaguars out of Alabama as a second-round pick in the 2017 NFL Draft. He was the No. 48-rated offensive tackle in the NFL last season, rating higher as a pass blocker than as a run blocker.
Editorial credit: April Visuals / Shutterstock.com