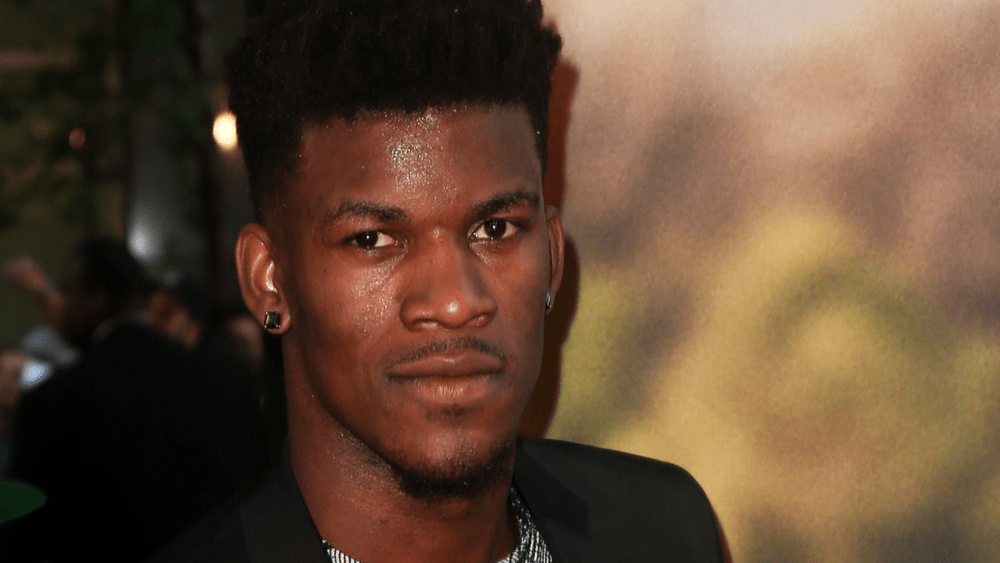 The NBA announced on Thursday that they have fined Miami Heat forward Jimmy Butler $15,000 for making an obscene gesture during the team's series-clinching win on Tuesday against the Atlanta Hawks. The Heat were also fined $15,000 for turning a video of the gesture into a social media post. The social media post has since been deleted from the team's account.
Butler did not play in Tuesday's 97-94 victory due to knee soreness. As he watched the game from the bench, Butler made the gesture a few seconds after Max Strus connected on a second consecutive 3-pointer, part of a 17-0 run by the Heat that put them ahead in the game.
This is Butler's third fine this season, for a total of $70,000. He was fined $30,000 for his involvement in an incident during a Denver-Miami game in November, and fined $25,000 for violating league rules governing media interview access at the All-Star Game in February.
Miami will next play on Monday in Game 1 of the Eastern Conference semifinals.
Jimmy Butler fined for pelvic thrusts, Heat fined for posting them
Editorial credit: Debby Wong / Shutterstock.com