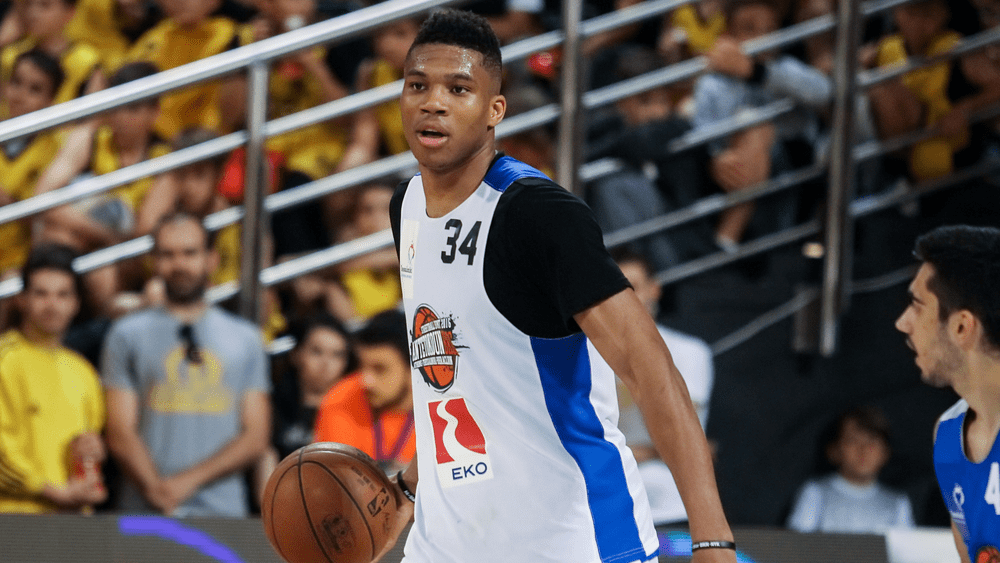 The Milwaukee Bucks took a 1-0 lead against the Boston Celtics in their Eastern Conference semifinals matchup with a 101-89 victory in Game 1. Giannis Antetokounmpo finished with a triple-double — 24 points, 13 rebounds and 12 assists — and Jrue Holiday added 25 points and 10 rebounds. Milwaukee took the win despite losing Bucks wing Khris Middleton, who missed Game 1 with a left knee MCL sprain and is expected to miss the series.
For the Celtics, Jayson Tatum led Boston with 21 points. Celtics guard Marcus Smart left the game for the locker room just before halftime with a right shoulder stinger and right quad contusion but he returned and played through the pain.
Game 2 of the Eastern Conference semifinals series will take place Tuesday night in Boston.
Editorial credit: Ververidis Vasilis / Shutterstock.com