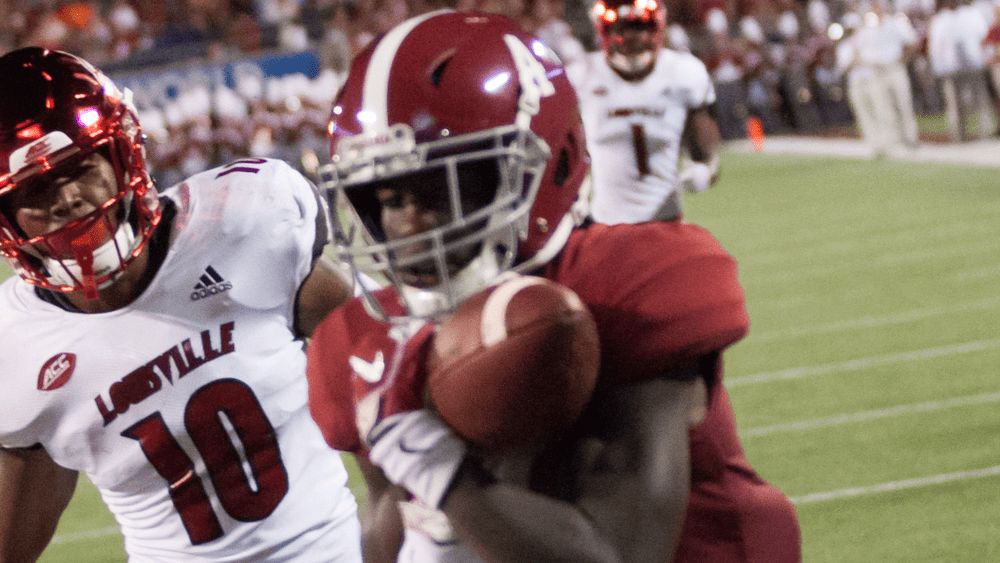 Denver Broncos wide receiver Jerry Jeudy was arrested Thursday in Colorado and is currently being held without bond. Jeudy was taken into custody sometime between 11:30 a.m. and 12:30 p.m local time.  The NFL said in a statement: "We are aware of the matter involving Jerry Jeudy and are in the process of gathering more information."
The Arapahoe Sheriff's Office said that Jeudy has been charged with second degree criminal tampering with a domestic violence enhancer, which is a misdemeanor in the state of Colorado. He is currently being held at the Arapahoe County jail. According to Colorado law, Jeudy could face up to 120 days in jail and/or $750 in fines if convicted. The state defines second-degree criminal tampering as tampering with someone's property with "intent to cause injury, inconvenience or annoyance.
Originally from Alabama, the 23-year-old Jeudy, who is currently in his third year with the Denver Broncos, was selected as the No. 15 overall pick in the 2020 NFL Draft. Last season the receiver recorded 38 receptions for 467 yards while missing seven games with an ankle injury. During his rookie season in 2020, he tallied 52 receptions for 856 yards and three touchdowns.
Editorial credit: Jamie Lamor Thompson / Shutterstock.com