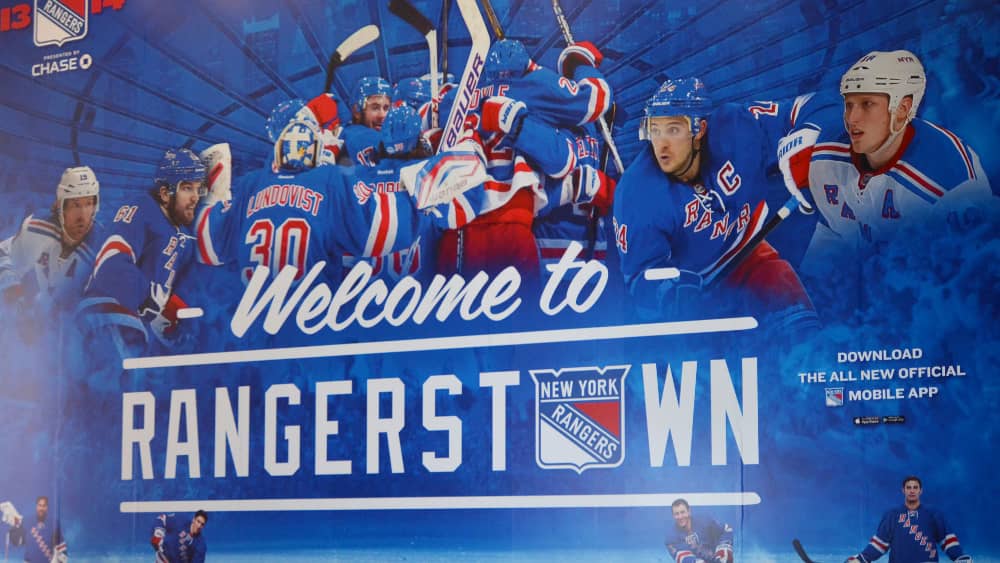 The New York Rangers defeated the Carolina Hurricanes 6-2 in Game 7 to win the second-round series, and will now head to the Eastern Conference final to face two-time reigning Stanley Cup champions Tampa Bay Lightning. This will be the Rangers first trip to the Stanley Cup semifinals since 2015, where they also faced the Lightning.
Goaltender Igor Shesterkin made 36 saves, while forward Chris Kreider scored twice, and defenseman Adam Fox, center Ryan Strome, center Filip Chytil and forward Andrew Copp each added goals for New York.
The Eastern Conference Finals begin on Wednesday night at Madison Square Garden. The Rangers won all three games against the Lightning in the regular season, with Shesterkin at goal for each victory.
Editorial credit: meunierd / Shutterstock.com