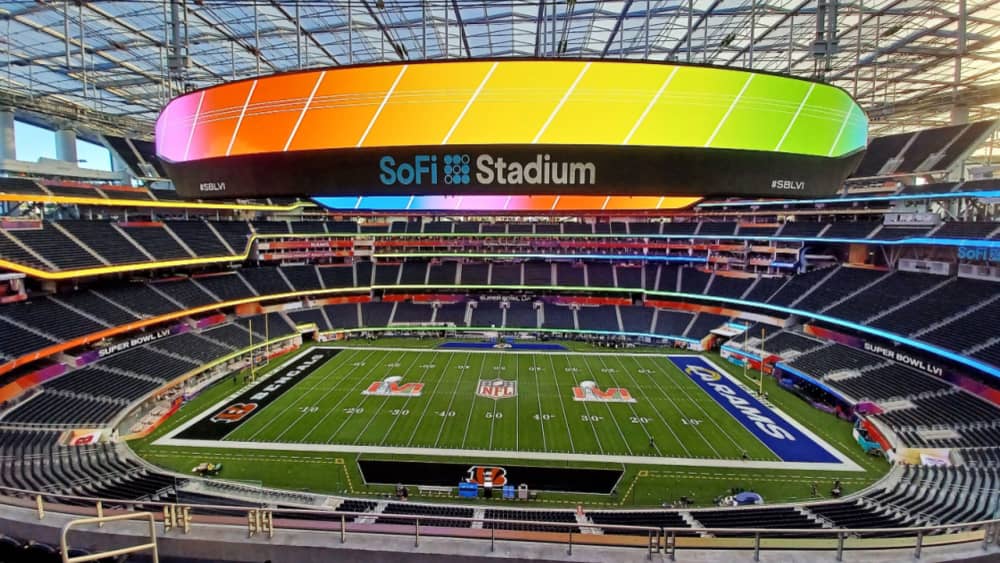 All-Pro defensive tackle Aaron Donald will remain with the Los Angeles Rams, receiving a massive raise as part of a re-worked contract that will make him the highest paid defensive player  (who is not a quarterback) n the NFL. The Super Bowl champion Rams announced Donald's return on Monday.
Donald was already under contract for $55 million over the next three seasons, but had publicly contemplated retirement after winning his first Super Bowl in February.   The NFL Network now reports that Donald will receive a $40 million raise, with $65 million guaranteed in the next two seasons. The deal which secures Donald's return this season will reportedly pay him $95 million through 2024.
The 31-year-old Donald finished the regular season with a career-high 84 tackles and 12 1/2 sacks, his fifth straight season in double digits.  He also became the Rams' career franchise leader in sacks while earning his eighth consecutive Pro Bowl selection, and is the three-time winner of the AP's Defensive Player of the Year award in 2017, 2018 and 2020.
Editorial credit: Elliott Cowand Jr / Shutterstock.com