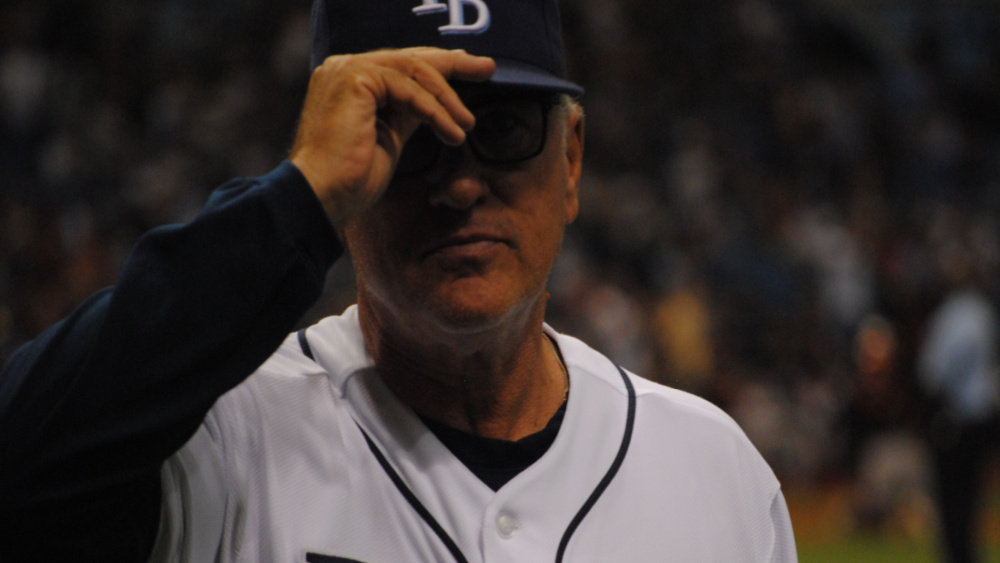 Amid a 12-game losing streak, the Los Angeles Angels fired manager Joe Maddon on Tuesday.  The team announced that Phil Nevin has been named interim manager.  The Angels were 10 games above .500 two weeks ago, but have since fallen to 27-29. The 12-game losing streak ties a franchise record for a season, putting the Angels in danger of missing the postseason for the eighth straight year.
The 68-year-old Maddon told The Athletic he was very surprised by first-time general manager Perry Minasian's decision, saying: "You always rely on people in charge to read the tea leaves properly. This time, they did not. You didn't even have to ask me. You can ask any of the players or coaches. They're the ones who really know. Perry was in a tough spot. I understand that. Let me just put it that way. I would really rely on the sentiments of the coaches and the players."
Maddon, a three-time Manager of the Year, was in his third season with the Angels' organization, where he had previously spent four decades as a player and a coach. Maddon went on to a successful nine-year run with the Tampa Bay Rays, and in 2016 he led the Chicago Cubs to their first World Series championship in more than 100 years.
The Angels began season this season at 27-17, but since then they have an AL-worst 6.31 ERA.  Said Maddon: 'We've got guys hurt. The bullpen had a really hard time. And we just stopped hitting. It's just one of those things that became contagious. It wasn't an issue of camaraderie or lack of leadership. It was a calamity that occurred all at one time.'
Editorial credit: Kevin Tall / Shutterstock.com