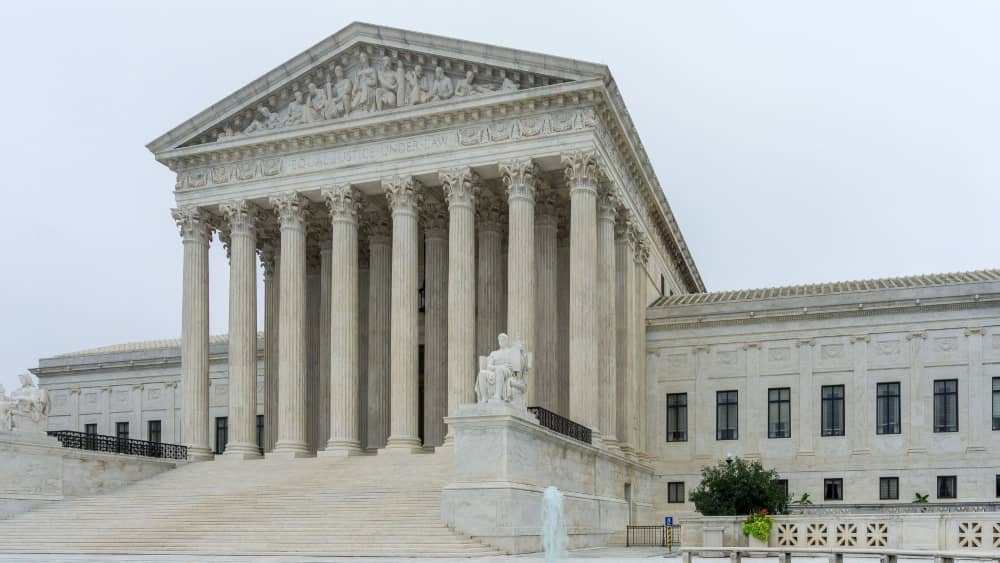 Police arrested an armed man near the Maryland home of Supreme Court Justice Brett Kavanaugh just before 2 a.m. EDT on Wednesday. Authorities noted that the man, identified as 26-year-old Nicholas John Roske of Simi Valley, California, said that he wanted to kill Kavanaugh, and had called 911 on himself. During the call, police said Roske told them he'd had homicidal thoughts and traveled from California to attack Kavanaugh.
According to a FBI affidavit filed on Wednesday, Roske was carrying a suitcase and backpack filled with a tactical knife, a Glock 17 pistol, two magazines, ammunition, pepper spray and zip ties. He also had on hand a hammer, screwdriver, nail punch, crowbar, pistol light and duct tape. Roske told law enforcement he had traveled from California to kill "a specific United States Supreme Court Justice." The affidavit said Roske was upset about the leak of the Supreme Court opinion related to abortion rights, an upcoming gun control case and the school shooting last month in Uvalde, Texas.
The incident comes at a time of heightened concern for for justices of the Supreme Court, stemming from an impending decision on legalized abortion.  A leaked draft opinion from the Supreme Court about a month ago indicated the conservative-majority court is preparing to overturn the landmark abortion ruling in Roe vs. Wade. The court's decision on abortion will be delivered sometime before the Supreme Court's term ends later this month. At the end of the term, Associate Justice Stephen Breyer will retire and will be succeeded by Ketanji Brown Jackson, President Joe Biden's first high-court appointee.
The 57-year-old Kavanaugh has been a controversial justice since he was nominated by President Donald Trump in 2018. He faced accusations of sexual misconduct at his Senate confirmation hearings, but narrowly won confirmation by a vote of 50-48.
Roske appeared in a Greenbelt, Maryland, federal court Wednesday and agreed to remain in jail. A preliminary hearing is scheduled for June 22.
Editorial credit: Erik Cox Photography / Shutterstock.com