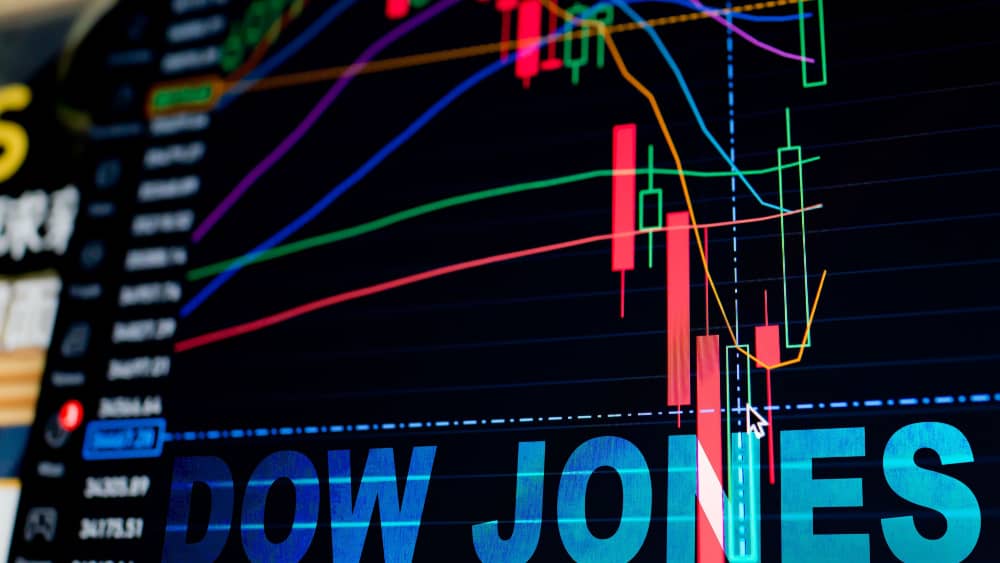 Wall Street plunged into what's called a bear market on Monday, as investors grew increasingly fearful about a fragile economy and rising interest rates. The S&P 500 was more than 20% below its record set early this year.
The Dow (INDU) sank 876 points or 2.8%. The Nasdaq was down by 4.7% and has tumbled more than 10% in the past two trading sessions.
On Wall Street, the S&P 500 fell 151.23 points to 3,749.63 and dropped 21.8% below its record set early this year to put it into what investors call a bear market.  Prices fell worldwide for everything from bonds to bitcoin, and some of the sharpest drops hit what had been big winners of the easier low-rate era, such as high-growth technology stocks and other former darlings of investors. Tesla slumped 7.1%, and Amazon dropped 5.5%. GameStop tumbled 8.4%.
Some of the biggest hits came for cryptocurrencies, which soared early in the pandemic. Bitcoin dropped more than 14% from a day earlier and dropped below $23,400, putting it back to where it was in late 2020 and down from a peak of $68,990 late last year.
Editorial credit: TY Lim / Shutterstock.com