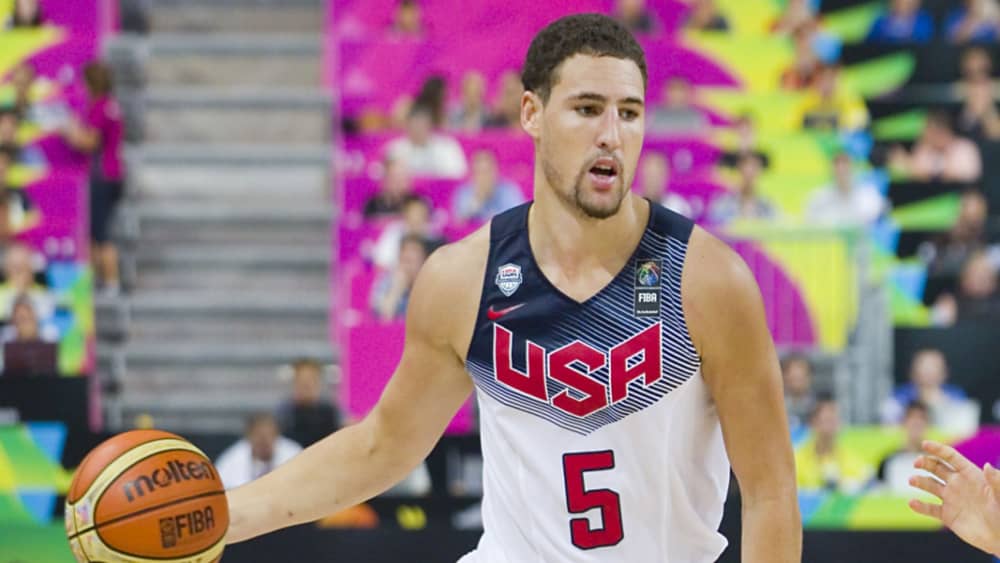 The Golden State Warriors beat the Boston Celtics 104-94 on Monday, to take the 3-2 lead in the NBA finals.
The Warriors Andrew Wiggins (26 points and 13 rebounds) and Klay Thompson (21 points) combined for 47 points to take Golden State to victory. The Celtics Jayson Tatum led with 27 points and 10 rebounds, while Marcus Smart added 20 points and Jaylen Brown scored 18 points; however the Celtics committed 18 turnovers and 10 missed free throws in Game 5.
The Warriors are now within one win to take the championships, which would be their fourth title in the last eight years.
Game 6 of the NBA Finals will be held ​​Thursday, June 16th in Boston.
Editorial credit: Natursports / Shutterstock.com