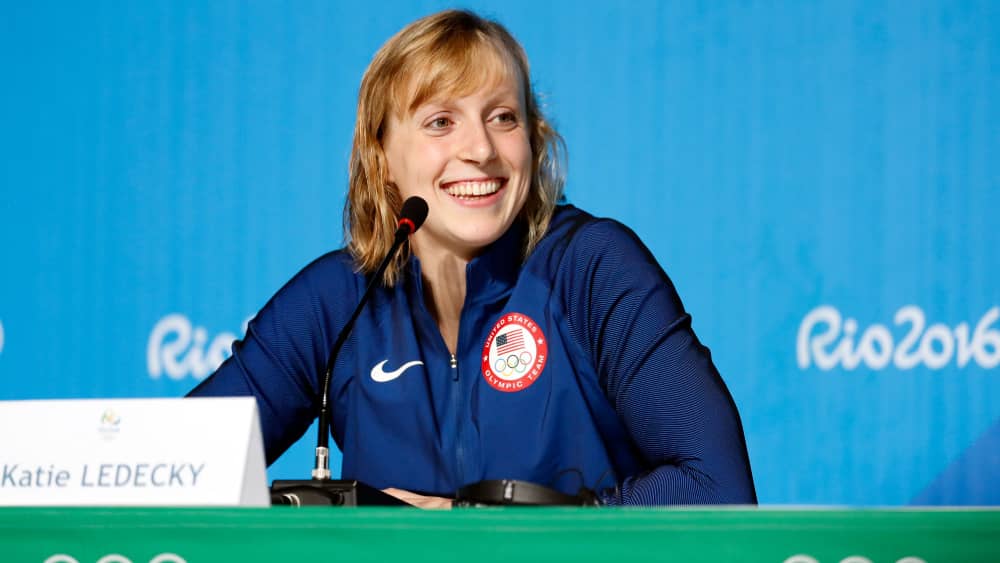 Katie Ledecky took gold in the 1500m freestyle for her 17th career world medal at the world swimming championships on Monday, tying Natalie Coughlin for the female record. Ledecky clocked 15 minutes, 30.15 seconds to bag her fourth world title in the 1500m on Monday. 16-year-old Katie Grimes took silver, 14.74 seconds back. Grimes is the youngest U.S. medalist at a worlds since Ledecky in 2013 and the second-youngest medalist ever in the women's 1500m after Ledecky.
Ledecky is now a four-time world champion in the 1500m free, and has earned the 13 fastest times in history in the event, including the world record of 15:20.48. Her time on Monday was 8.73 seconds faster than any swimmer in history.
Ledecky has two more events left at worlds, the 4x200m free relay on Wednesday and the 800m free on Friday and Saturday. Ledecky can become the first swimmer to win five consecutive world titles in one event in the 800m free.
Editorial credit: Salty View / Shutterstock.com