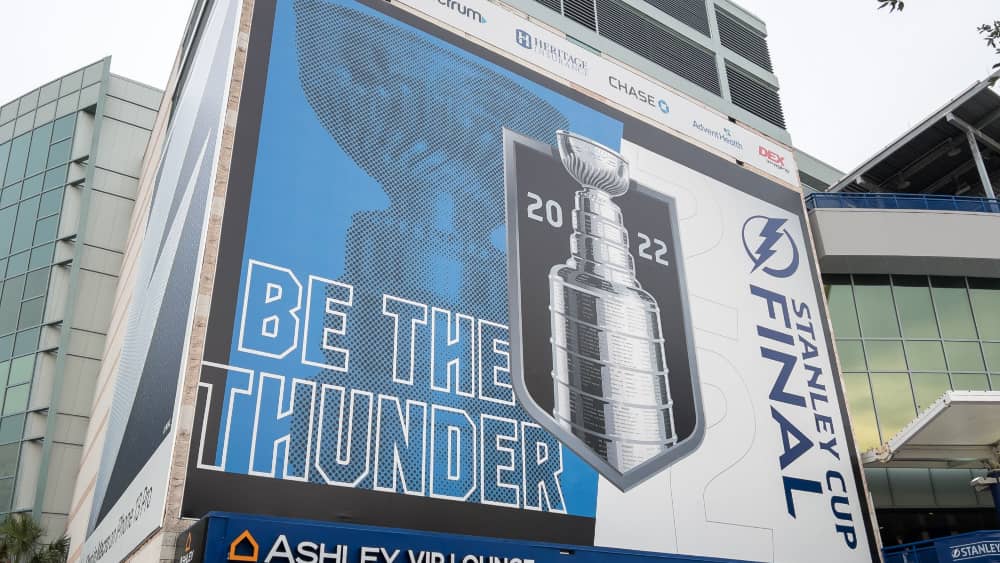 The Tampa Bay Lightning defeated the Colorado Avalanche 6-2 in Game 3 of the Stanley Cup Final at Amalie Arena on Monday.
Avalanche captain Gabriel Landeskog was first to score, before the Lightning's Anthony Cirelli and Ondrej Palat  scored back-to-back goals to give Tampa Bay the 2-1 lead.   Landeskog scored his second of the night to tie the game, but Tampa scored three in a row from Stamkos, Pat Maroon and Corey Perry, bringing the defending two-time Stanley Cup champions the Game 3 win.
The Avalanche hold a 2-1 series lead over the Lightning. Game 4 is set for Wednesday at 8 p.m. ET in Tampa Bay.
Editorial credit: fitzcrittle / Shutterstock.com