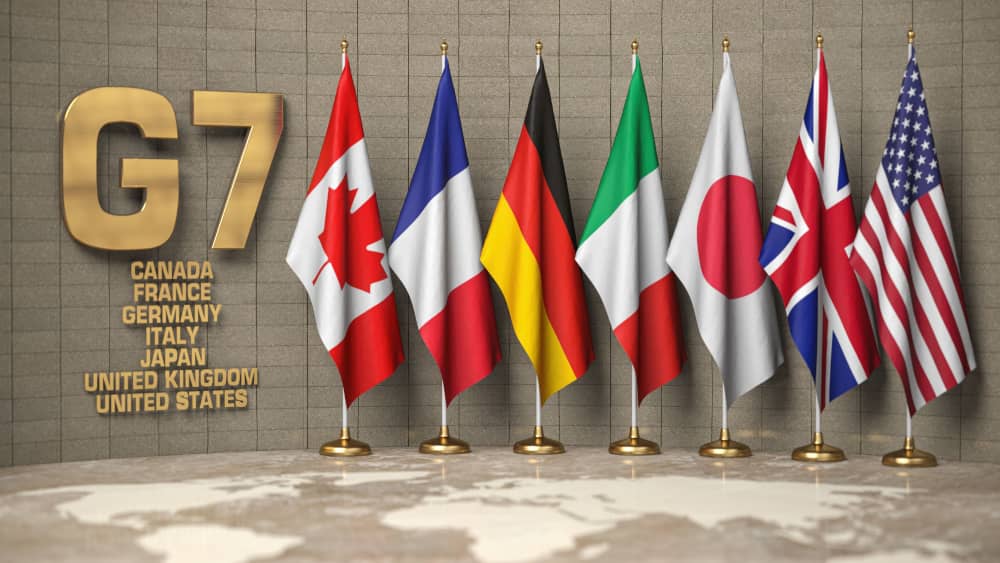 President Joe Biden announced during a summit with the leaders of the Group of Seven on Sunday that the United States will contribute $200 billion to a global infrastructure initiative. The United States committed to provide $200 billion to the program throughout the next five years in combination with contributions from other G7 members for an overall target of $600 billion.
Biden said in remarks at the summit: "Developing countries often lack the essential infrastructure to help navigate global shocks like a pandemic, so they feel the impacts more acutely and they have a harder timer recovering in our deeply connected world. That's not just a humanitarian concern. It's an economic and a security concern for all of us."
The effort comes as China has spent nearly a decade investing in infrastructure in Africa and Asia, including financing for projects such as seaports and 5G wireless networks through its Belt and Road Initiative. Biden did not explicitly mention China during his remarks but said that when "democracies do all that we can offer" they can triumph over autocracies and offer "better options for people around the world." Said Biden: "This isn't a charity. It's an investment that will deliver returns for everyone, including the American people, the people of all our nations. It will boost all of our economies and give a chance for us to share our positive vision for the future."
In remarks before the meeting, Biden and German Chancellor Olaf Scholz said that the nations will "continue working on the economic challenges" each faces while standing together against Russia's aggression in Europe. A senior White House official said that Biden and other G7 leaders will "continue to work to hold Putin accountable" while the United States, Britain, Canada and Japan announced they have banned the import of Russian gold, which is Moscow's largest non-energy export at about $15.47 billion last year.
Editorial credit: Maxx-Studio / Shutterstock.com