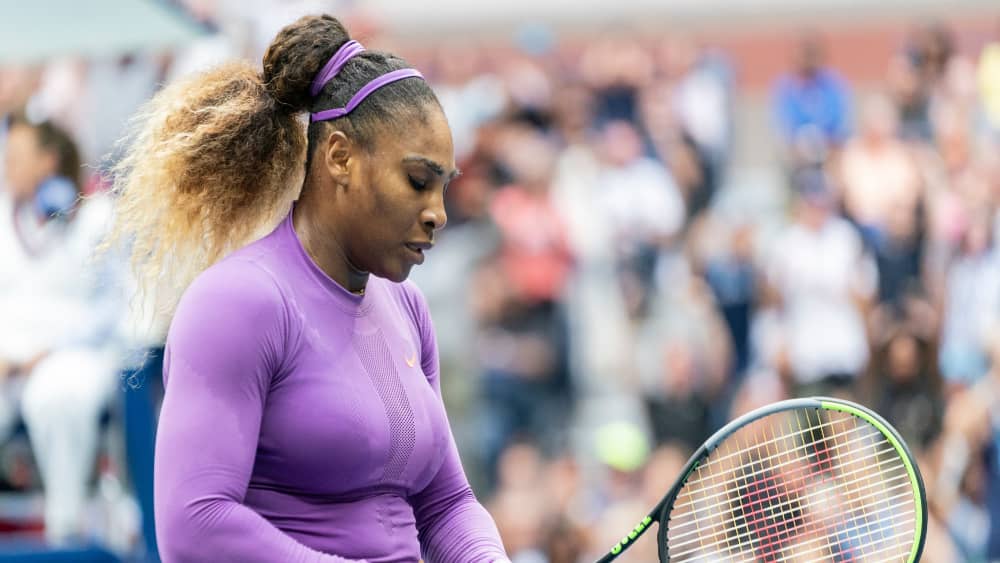 Serena Williams returned to the Grand Slam stage at Wimbledon on Tuesday in her first competitive singles match in almost a year, losing a first-round match vs. France's Harmony Tan in three sets, 7-5, 1-6, 7-6 (7).
Williams told a room of reporters after the match:  "Today I gave all I could do, you know, today. Maybe tomorrow I could have gave more. Maybe a week ago I could have gave more. But today was what I could do. At some point you have to be able to be OK with that. And that's all I can do. I can't change time or anything, so, that's all I could do on this particular day."
It marked the first singles match in nearly a year for Williams, who injured her leg after slipping on wet grass in the first round of Wimbledon last summer. Williams, a 23-time Grand Slam champion who has won Wimbledon seven times, was seeking her first major title since the 2017 Australian Open.
Tan now advances to face No. 32 Sara Sorribes Tormo in the second round on Thursday.
Editorial credit: lev radin / Shutterstock.com