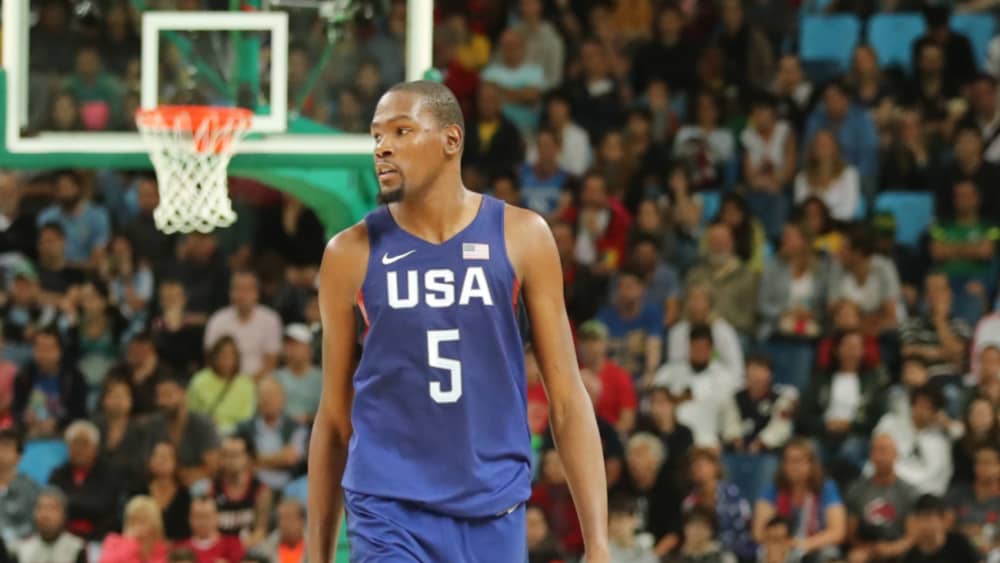 ESPN, The Athletic and Yahoo Sports are all reporting that All-Star forward Kevin Durant requested a trade on Thursday from the Brooklyn Nets.  The bombshell news came just hours before free agency opened Thursday at 6 p.m. ET. Phoenix and Miami are two of Durant's preferred destinations, according to multiple sources.
The 33-year-old Durant, a 12-time All-Star, is under contract through 2025-26; he is set to make $44 million in 2022, and his annual salary will escalate to $53 million by 2025.  He averaged 29.9 points, 7.4 rebounds and 6.4 assists per game in 55 starts last season. He joined the Nets in a 2019 trade from the Golden State Warriors, where he won two consecutive NBA championships and NBA Finals MVPs in 2017 and 2018.
All-Star teammate Kyrie Irving missed much of the year because of his refusal to be vaccinated against Covid-19; he was ineligible to play in home games for the majority of the season. Earlier this week, Irving announced his decision to opt in to the final year of his contract with the Nets, telling The Athletic he wanted to honor his commitment to the Nets and Durant, his friend and teammate.
Editorial credit: Leonard Zhukovsky / Shutterstock.com