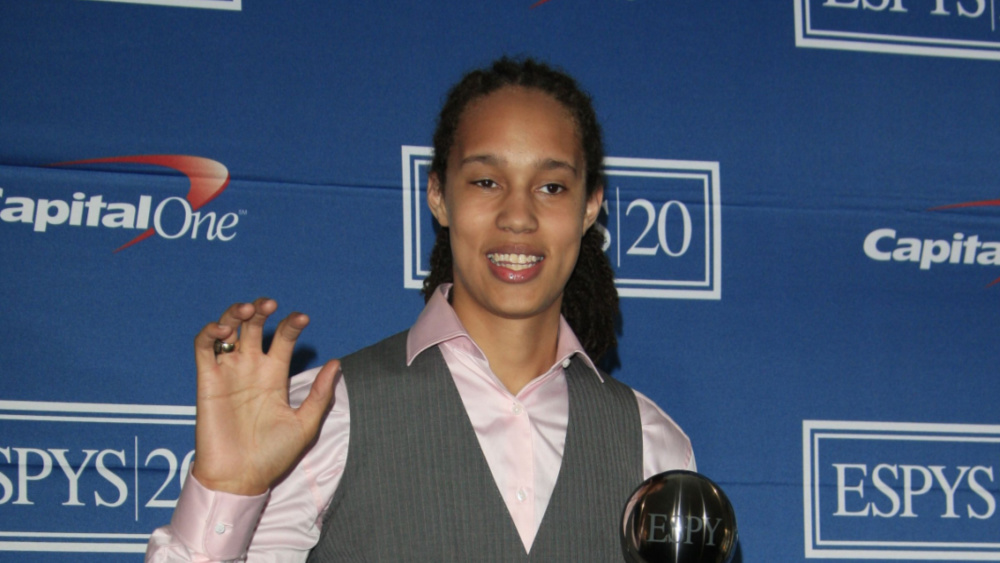 WNBA star Brittney Griner sent a letter to the White House on Monday asking for President Joe Biden's assistance in securing her release from Russia, where she has been detained for nearly five months. Griner has been held in a Russian prison since February, after she was arrested for allegedly carrying hashish oil in her luggage through a Russian airport. Griner's trial began last Friday, and is scheduled to continue on July 7. If convicted, Griner faces up to 10 years in prison.
A portion of the letter was released by Griner's representatives, saying in part: "as I sit here in a Russian prison, alone with my thoughts and without the protection of my wife, family, friends, Olympic jersey, or any accomplishments, I'm terrified I might be here forever.  I voted for the first time in 2020 and I voted for you. I believe in you. I still have so much good to do with my freedom that you can help restore. I miss my wife! I miss my family! I miss my teammates! It kills me to know they are suffering so much right now. I am grateful for whatever you can do at this moment to get me home."
The U.S. State Department reclassified Griner as being "wrongfully detained" in May, and transferred her case to the office of the U.S. Special Presidential Envoy for Hostage Affairs. This change allows the U.S. government to negotiate for her release instead of waiting for her trial to conclude.
Editorial credit: Phil Stafford / Shutterstock.com