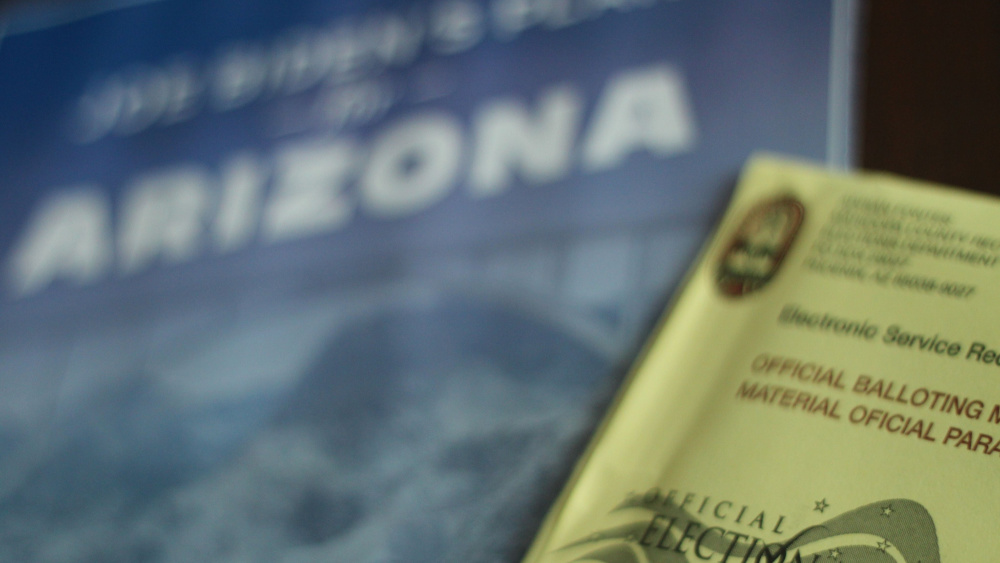 The Justice Department has filed suit against Arizona challenging its recently enacted voting law that requires proof of citizenship in order to vote in presidential elections. The Department of Justice announced the lawsuit Tuesday, contending that Arizona's House Bill 2492, which is set to take effect in January, directly violates Section 6 of the National Voter Registration Act and Section 101 of the Civil Rights Act. The Supreme Court previously rejected an effort by Arizona in 2013 to require its residents to provide proof of citizenship in order to participate in federal elections.
Assistant Attorney General Kristen Clarke said in a statement Tuesday announcing the lawsuit: "House Bill 2492's onerous documentary proof of citizenship requirement for certain federal elections constitutes a textbook violation of the National Voter Registration Act. For nearly three decades, the National Voter Registration Act has helped to move states in the right direction by eliminating unnecessary requirements that have historically made it harder for eligible voters to access the registration rolls. Arizona has passed a law that turns the clock back on progress by imposing unlawful and unnecessary requirements that would block eligible voters from the registration rolls for certain federal elections."
Arizona Gov. Doug Ducey, who signed the law in March, said it was necessary for "prohibiting any attempt to illegally cast a vote. H.B. 2492 is a balanced approach that honors Arizona's history of making voting accessible without sacrificing security in our elections."
Arizona is the only state that requires voters to prove they are a U.S. citizen when they register to vote, by providing a government-issued identification, like a driver's license, tribal ID or passport. The 2013 Supreme Court ruling allowed the requirement for state elections, but Arizona cannot require proof of citizenship for federal elections, like president.
Editorial credit: Rebekah Zemansky / Shutterstock.com