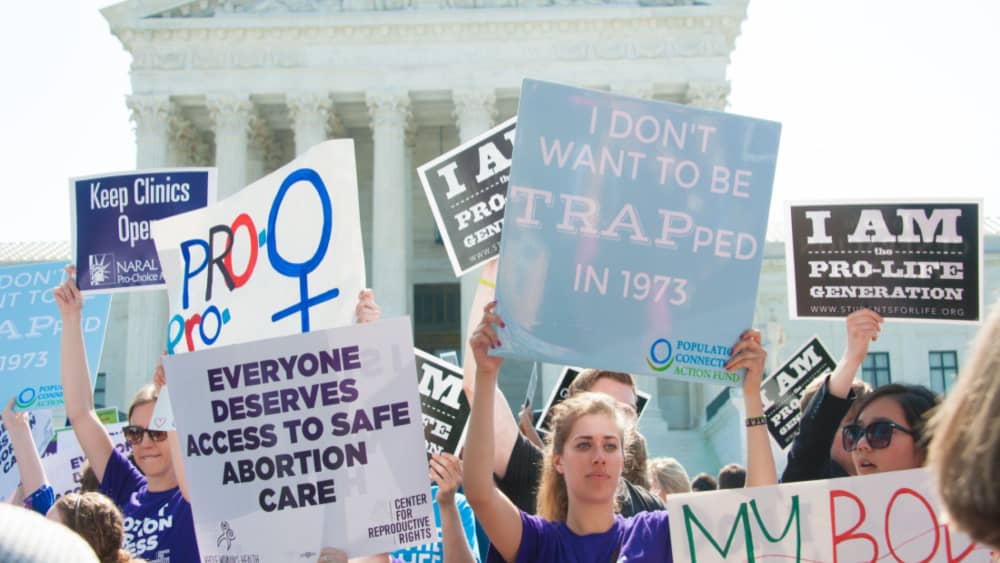 The Biden administration said Monday that hospitals must ensure patients can receive abortions when deemed medically necessary in emergency situations, despite bans in many states on the procedure.  The Department of Health and Human Services said a federal law, the Emergency Medical Treatment and Active Labor Act, stipulates that physicians must perform an abortion in an emergency regardless of state law.
In a news release Monday, HHS Secretary Xavier Becerra said: "Under the law, no matter where you live, women have the right to emergency care — including abortion care. Today, in no uncertain terms, we are reinforcing that we expect providers to continue offering these services, and that federal law preempts state abortion bans when needed for emergency care."  In a letter to the nation's health care providers on Monday, Becerra said a federal statute called the 'Emergency Medical Treatment and Active Labor Act' —  also known as EMTALA — protects providers' clinical judgment and the actions they take to provide stabilizing treatment to pregnant patients who are under emergency medical conditions, regardless of restrictions in any given state. It specifically requires all patients get appropriate medical screening, examination, stabilizing treatment and facility transfer.  The statute applies to emergency departments and other specific clinical settings. Providers also will not have to wait for a patient's condition to worsen to be protected.
The Biden administration said examples of emergency medical conditions include, but are not limited to, ectopic pregnancy, and complications of miscarriages. Stabilizing treatment could include abortion. Becerra said that if a state law bans abortion and does not include an exception for the life or health of the pregnant person, that law is preempted by the federal statute. A senior adviser with HHS said in a briefing: "We heard a lot from physicians that we needed to be clearer on these points because people were still too scared to treat people," and the new guidance is "meant to try to provide that reassurance here on the clinical judgment of these physicians and hospitals." HHS said it will do everything within its authority to ensure that patients get the care they need.
Editorial credit: Rena Schild / Shutterstock.com