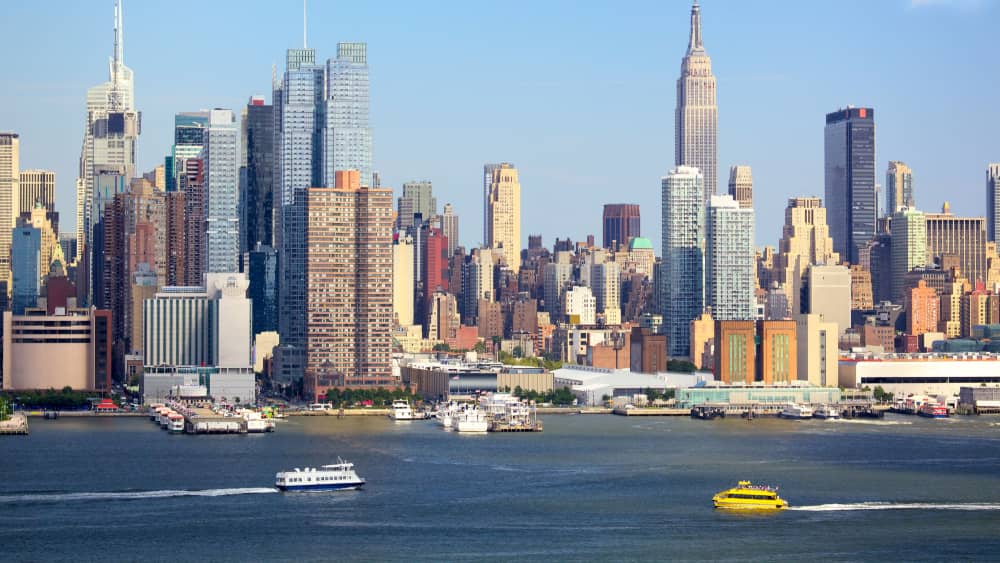 Two people – including a 7-year-old child – were killed, and more than a dozen suffered injuries after the private boat they were on capsized in the Hudson River.
First responders received calls reporting people in the water shortly before 3 p.m. on Tuesday. According to police, a 7-year-old child and a 48-year-old woman were trapped under the 18-foot vessel after the boat capsized near Pier 79; they were taken to local hospitals in critical condition, but ultimately succumbed to their injuries and died.  Eleven others passengers were also injured, including the captain of the boat, who is reportedly in critical condition. The extent of the other passengers' injuries was not immediately known.
The incident took place near a NY Waterway terminal and two ferries came to the aid of the people who were in the water, rescuing nine people.
The circumstances leading up to the tragedy is currently being investigated. Authorities say they are looking to see if the boat was overloaded with too many passengers, or if the weather played a role.
Editorial credit: dibrova / Shutterstock.com