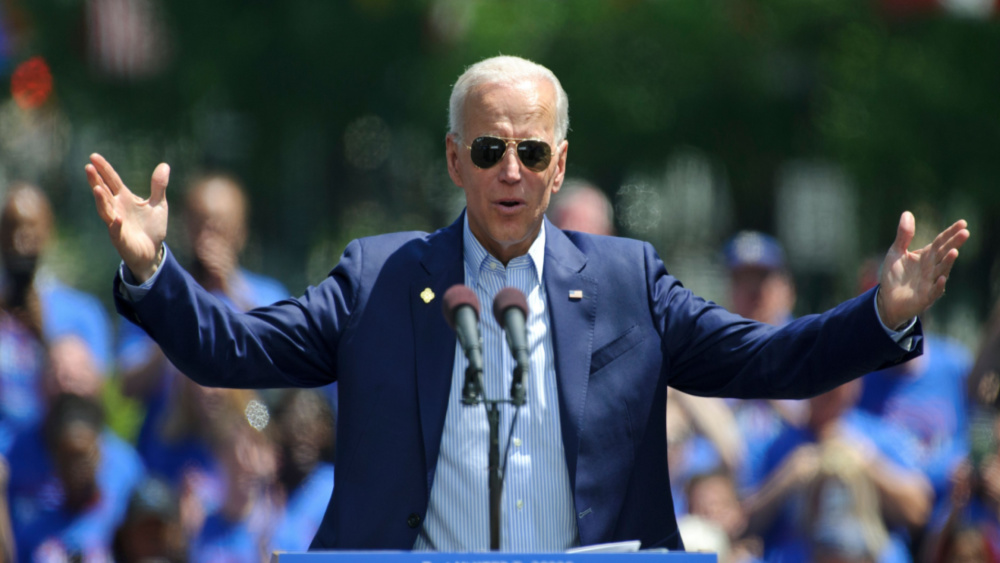 President Biden declared that the threat of climate change had reached "code red for humanity," and pledged to take action to reduce greenhouse gas emissions by more than 50% by 2030.
President Biden said during a speech in Massachusetts on Wednesday:  "This is an emergency and I will look at it that way. I'll use my executive powers to combat the climate crisis in the absence of congressional action." Biden touted several actions the administration is taking, saying that the White House was planning a series of executive orders in the coming weeks to address climate change.
A new $2.3 billion grant program announced Wednesday for state and local communities to build climate-resilient infrastructure. Said the president:  "It is literally – not figuratively – a clear and present danger. The health of our citizens and our communities is literally at stake."
The speech came after negotiations stalled once again in Congress on including green energy subsidies in a party-line spending bill. Sen. Joe Manchin, D-W.Va., recently urged his party to delay including tax and climate change provisions within the package until there was a clear picture of the national economy. Without Manchin's support, the tax is unlikely to become law.
Editorial credit: Matt Smith Photographer / Shutterstock.com