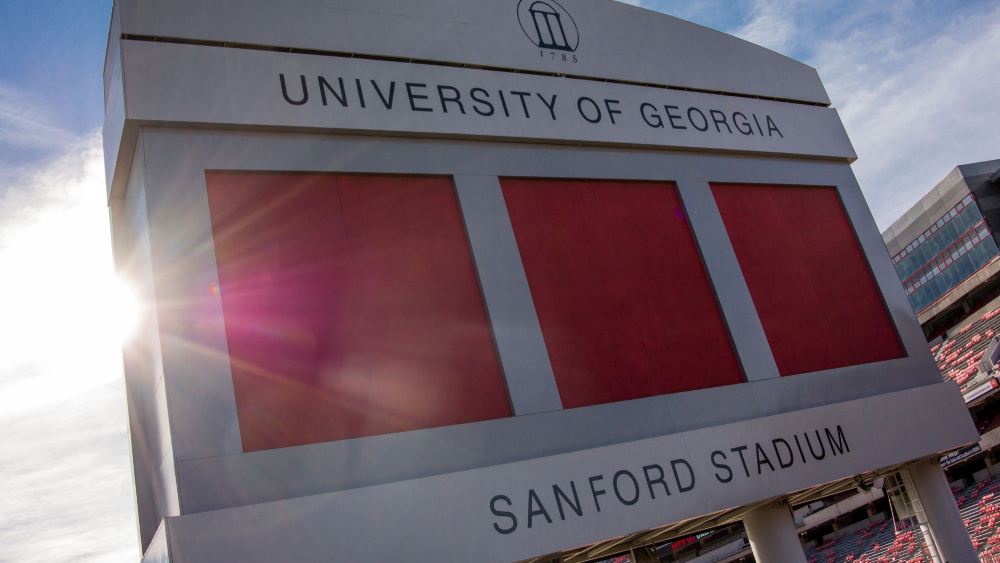 The University of Georgia has given head coach Kirby Smart a long and lucrative 10 year contract extension, totaling more than $110 million.  Effective immediately, Smart's annual salary goes up to $10.25 million, and he will receive annual raises up to $12.25 million in the final year.
Georgia president Jere Morehead said in a statement:  "I am pleased that Coach Smart has made a long-term commitment to the University of Georgia. I look forward to seeing his continued success with the Georgia Bulldogs for many years to come."
Fresh off winning the national championship for the first time in 41 years, the 46-year-old Smart is entering his seventh season as the head coach at his alma mater. He also received a new contract after his second season, when he took the Bulldogs to the national championship, elevating his salary to around $7 million annually.
Editorial credit: Kelly vanDellen / Shutterstock.com