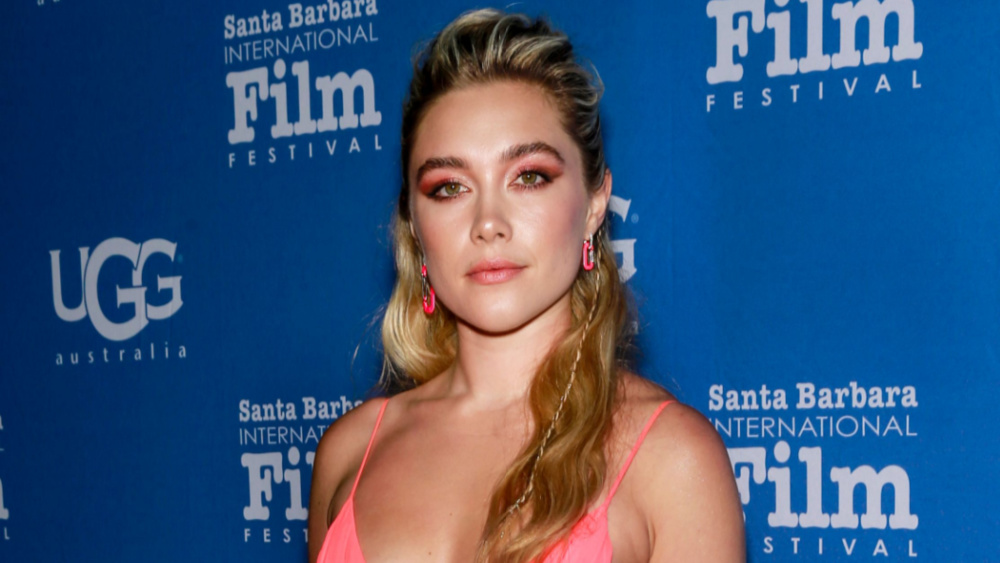 Harry Styles and Florence Pugh star in the second trailer for the Olivia Wilde-directed film, 'Don't Worry Darling.'
The two-and-a-half-minute trailer opens with the main characters Alice (Pugh) and Jack (Styles), living a new, picture-perfect life provided by Jack's experimental company town housing, Victory Project — run by CEO Frank (Chris Pine). A creepy voice begins to whisper "tick, tock", as 1950s housewife Pugh falls into a dark body of water and realizes that the town has sinister secrets.
Olivia Wilde does triple-duty on film: directing, producing and starring. The cast also includes Gemma Chan, KiKi Layne, Sydney Chandler and Nick Kroll. The movie is Wilde's sophomore directing effort following Booksmart, her coming-of-age drama that won the Independent Spirit Award for best first feature and was one of the best-reviewed films of 2019.
Don't Worry Darling hits theaters on September 23.  Watch the newest trailer – here.
Editorial credit: Ovidiu Hrubaru / Shutterstock.com