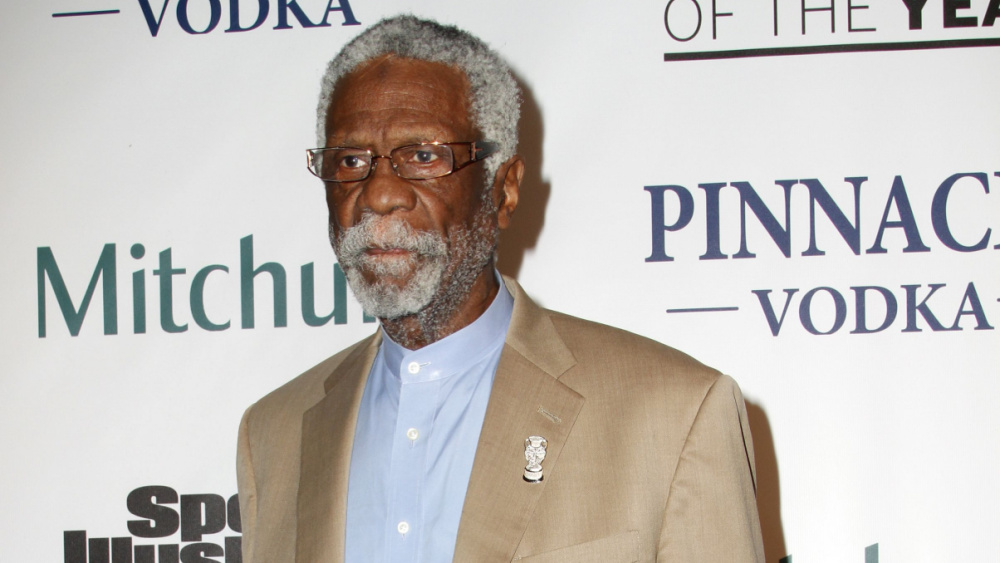 The NBA will honor the legacy of Boston Celtics legend Bill Russell by retiring his No. 6 jersey for all 30 teams. This will make Russell the first player in NBA history to have his jersey retired leaguewide.
Additionally, all NBA players will wear a commemorative patch on the right shoulder of their jerseys during the 2022-23 season, and every court will display a shamrock-shaped logo with Russell's No. 6 on the sideline near the scorer's table.
"Bill Russell's unparalleled success on the court and pioneering civil rights activism deserve to be honored in a unique and historic way," NBA commissioner Adam Silver said in a statement. "Permanently retiring his No. 6 across every NBA team ensures that Bill's transcendent career will always be recognized."
Starting with the 2022-23 season, no NBA team will be allowed to issue No. 6 to any player. Players who currently wear No. 6 may continue to do so. According to Basketball Reference, 25 players, including James, Kristaps Porzingis, Alex Caruso, Montrezl Harrell and Lou Williams, wore No. 6 last season.
The NBA said the Celtics' plans to honor Russell will be announced at a later date. Boston is planning a "separate and unique recognition" for Russell on its uniforms. The NBA previously recognized Russell's contributions when it named the Finals MVP Award after him back in 2009.
Editorial credit: Debby Wong / Shutterstock.com