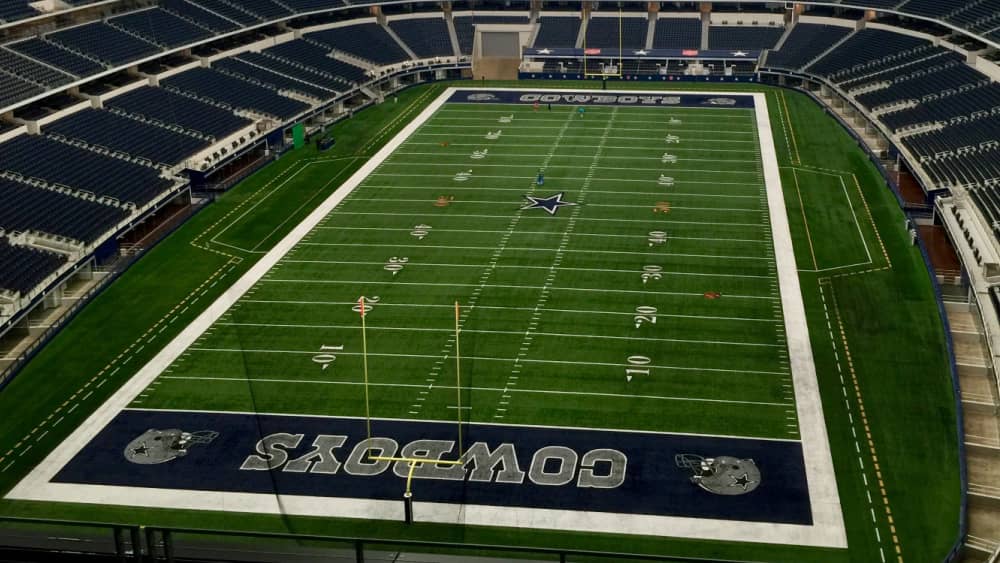 The Dallas Cowboys have signed nine-time Pro Bowl left tackle Jason Peters, who played 15 games for Chicago last season after 11 years with the Eagles.
Cowboys head coach Mike McCarthy welcomed Peters' ability on the field, saying: "You have a chance to look at the video, obviously you have a tremendous amount of respect for what Jason has accomplished throughout his career. This is about adding depth and bringing another excellent player into your program. … We do have a lot of young offensive linemen that will benefit from his mentorship."
First-round rookie Tyler Smith is expected in the Cowboys' Week 1 starter on Sunday against the Tampa Bay Buccaneers. Peters said he needs a couple weeks to acclimate to pads and helmet work after keeping up with lifting and cardio through August. He said he'll embrace a role as starter or depth, adding: "If Smith gets in there and starts rolling and they want to keep him, I am just going to help him. I ain't no guy who is going to feel some way if I don't start. If they ask me to start, I am going to get in there and go to work."  
In 17 seasons, Peters has played 228 regular-season games with 218 starts, primarily at left tackle (he played right tackle in 2004-06). Peters' 11-year Eagles stint included a Super Bowl championship.
Editorial credit: David J Maldonado / Shutterstock.com