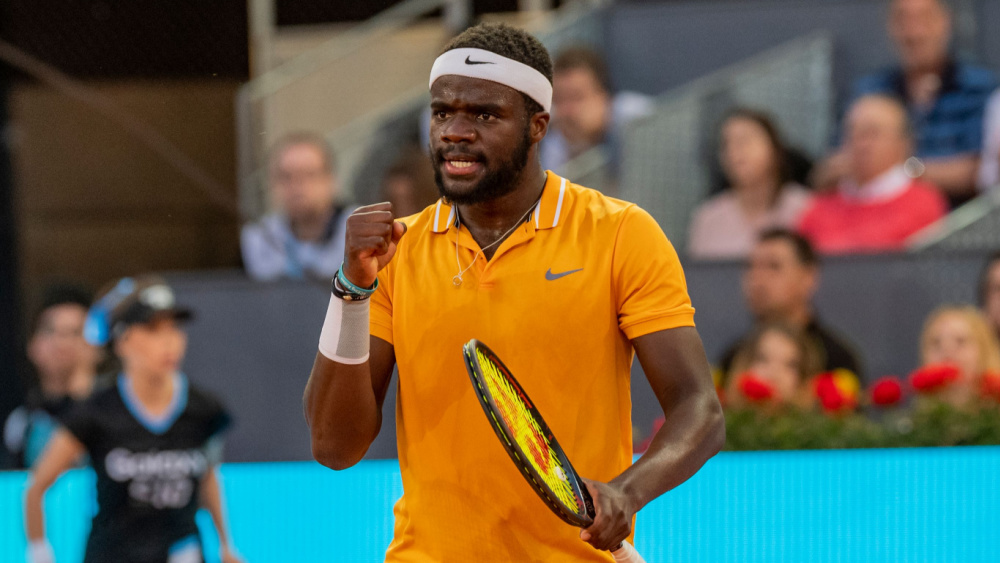 American Frances Tiafoe defeated No. 9 seed Andrey Rublev in straight sets, 7-6 (3), 7-6 (0), 6-4, at Arthur Ashe on Wednesday afternoon to become the first American men's player to reach the U.S. Open semifinals since Andy Roddick in 2006.  The 24-year-old Tiafoe also becomes the first Black man to reach the tournament's semifinal round since Arthur Ashe in 1972.
Tiafoe, ranked 26th in world, came two days after he defeated 22-time major champion Rafael Nadal, becoming the first American born in 1988 or later to beat Nadal, Novak Djokovic or Roger Federer at a Slam. Said Tiafoe: "Had the biggest win of my life 24 hours ago, and coming out and getting another big win — Andrey's a hell of a player — to back it up, that's huge growth. Let's enjoy this one. We've got two more [matches to win] guys. Tiafoe is seeking his first career Grand Slam. Prior to this year's US Open, his deepest run at any Grand Slam was a trip to the quarterfinals of the 2019 Australian Open.
Tiafoe will face 19-year-old Spaniard Carlos Alcaraz on Friday for their semifinal match. Alcaraz defeated Jannik Sinner at Wednesday night's second quarterfinal match 6-3, 6-7, 6-7, 7-5, 6-3 to advance to his first career Grand Slam semifinal.
Editorial credit: Fresnel / Shutterstock.com