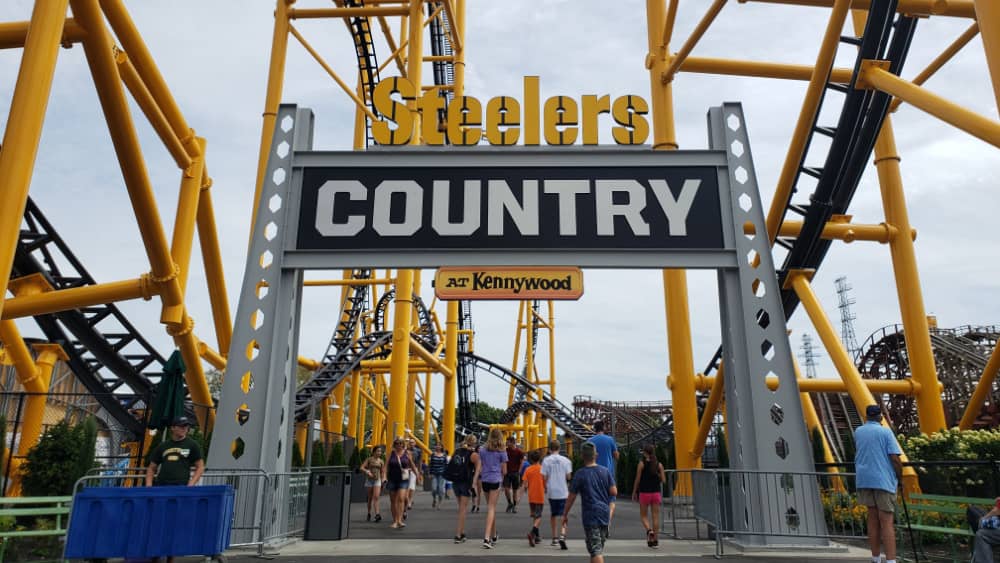 Three people were shot at a popular Pennsylvania amusement park on Saturday night following an altercation between two groups of teenagers.  According to Allegheny County Police, the shooting took place at Kennywood amusement park in West Mifflin. Three people — two 15-year-old boys and one 39-year-old man — were reportedly injured from gunshot wounds Saturday night.
On Sunday morning, Kennywood alerted on Twitter that the park was closed for the night and that "all guests have exited" after the shooting took place on what was the first night of the park's Phantom Fall Fest.  Allegheny County Police shared in a Sunday news release that the shooting followed an altercation in front of the park's Musik Express ride, and that multiple agencies responded around 10:49 p.m. One 15-year-old was shot in the thigh and is still at a hospital; the 39-year-old was hit in the leg and released following treatment and the other teen is hospitalized with a graze wound and in stable condition. Others were reportedly treated for "trample" injuries following the events at the amusement park.  Police say they recovered a handgun inside the park, and the search for the suspect is ongoing.
The park later issued an official statement: "We are greatly saddened by the violence that occurred last night. Our thoughts are with those who were injured as a result of the incident, as well as all guests and team members affected by what happened. …We are closely collaborating with police as they investigate. Our entry security protocols include a state of the art weapons detection system put into place at the start of this season, video scanning, and bag checks. We regularly supplement our park security staff with officers from the Allegheny County Police Department and West Mifflin Police Department, who were contracted to support our teams during operating hours, including Saturday evening. We will continue to cooperate with authorities throughout their investigation.
The park is closed Sunday, September 25. We will reopen as scheduled on Friday evening, September 30, and will continue to provide updates as more information becomes available."
Editorial credit: CMS Photography / Shutterstock.com