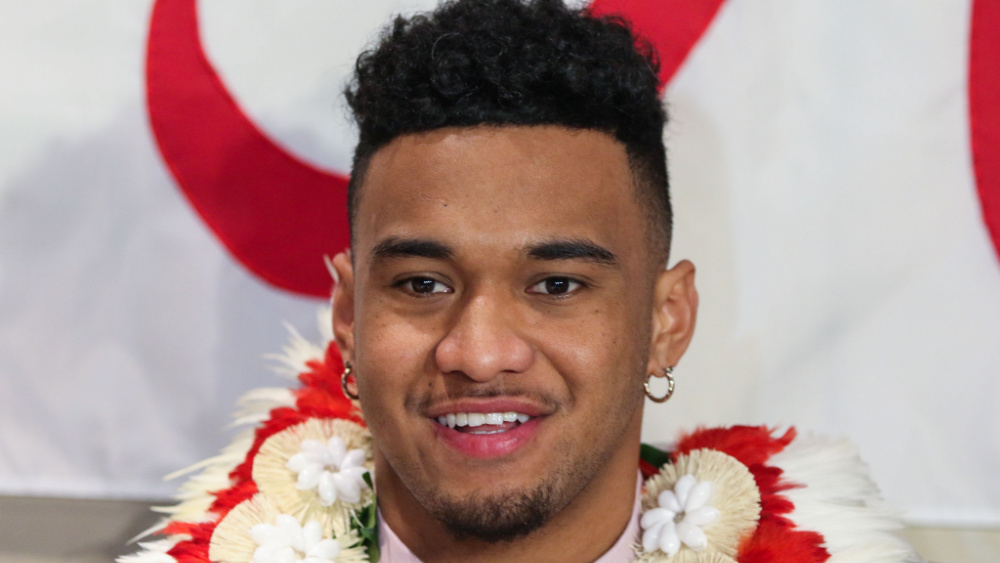 Miami Dolphins coach Mike McDaniel said Monday that quarterback Tua Tagovailoa has been ruled out for Sunday's game against the New York Jets as he continues to progress through concussion protocol. McDaniel said there is no "definite timeline" for Tagovailoa's return. Teddy Bridgewater will start Sunday in his place.
Tagovailoa was taken to a local hospital after his head hit the turf late in the second half of Thursday's game in Cincinnati, which ended with the Dolphins' 27-15 loss to the Cincinnati Bengals in Week 4. Tagovailoa was diagnosed with a concussion but was discharged from the University of Cincinnati Medical Center and allowed to fly home with the team early Friday morning. McDaniel said Tagovailoa's scans, including the MRI he underwent in Miami, came back "clean" – but added that "right now he is in the building. He's had a couple good days, but he's just trying to go through with the proper procedure and protocol so that he's feeling 100 percent. I know he's gonna be diligent with it. And if there's obviously any things that are giving him issues in terms of light and those things, then we will shut that down."
Tagovailoa was evaluated for a concussion during the Dolphins' game against the Buffalo Bills in Week 3, when he hit the back of his head on the ground and stumbled while trying to return to the huddle after the play. However, he passed the locker room evaluation after the incident, and returned to finish the game after halftime. Both Tagovailoa and the Dolphins said that his stumble was caused by a back injury he suffered earlier in the game. In addition, the NFL's chief medical officer, Dr. Allen Sills, said Tagovailoa was tested daily leading up to Thursday's game, and McDaniel said his quarterback was cleared of any head injury by an independent neurologist.
Editorial credit: Debby Wong / Shutterstock.com