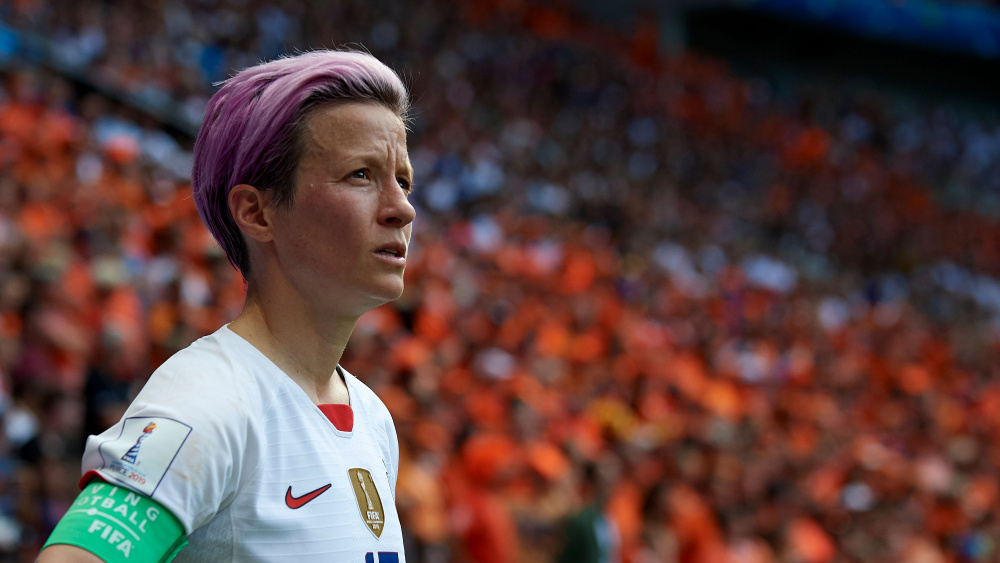 Megan Rapinoe is calling for the ouster of the owners of the NWSL's Portland Thorns and Chicago Red Stars in the wake of reports released that revealed systemic and pervasive abuse. According to the damning report issued Monday by former U.S. Attorney Sally Yates, Red Stars owner Arnim Whisler and Thorns owner Merritt Paulson were both told repeatedly that their coaches were abusing players and did nothing about it. Yates' report revealed a culture of abuse throughout the NWSL and U.S. Soccer, and players with multiple teams reported verbal and emotional abuse as well as sexual harassment and sexual coercion by coaches and team officials.
On Thursday – ahead of the U.S. women's match against England at Wembley Stadium – Rapinoe said at a news conference: "I don't think Merritt Paulson is fit to be the owner of that team. I don't think Arnim is fit to be the owner of Chicago. We need to see those people gone. To be here at Wembley and be able to participate in this game, which is so exciting, the juxtaposition is kind of ridiculous. We're angry, we're exhausted, together, unified. So it's kind of all of it." The U.S. women announced that they and England players will wear teal armbands as a show of solidarity with sexual assault survivors. The game features the reigning World Cup champion USWNT against European champion England; the expected crowd of about 90,000 would be the second-largest ever to see a women's soccer game.
Portland's Paulson (who also owns the Timbers of the MLS) stepped back from the Thorns on Tuesday pending the results of a joint investigation by the NWSL and the NWSL Players Association; and the Red Stars' board of directors removed Whisler as chair on Wednesday.
Editorial credit: Jose Breton- Pics Action /Shutterstock.com