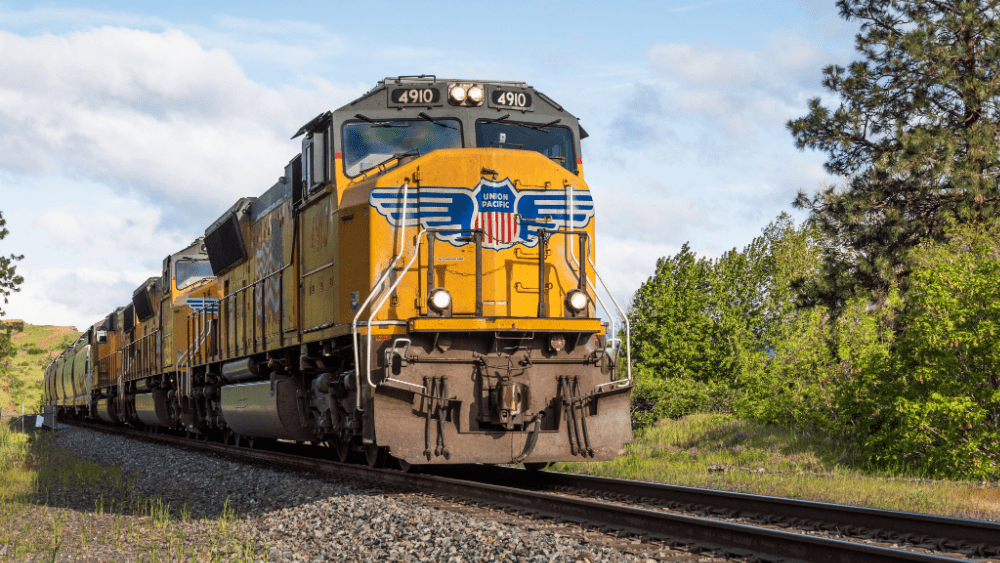 The Brotherhood of Maintenance of Way Employees Division — the country's third largest freight rail union — has voted down a tentative agreement brokered by the Biden administration to avert a nationwide rail strike.  The union is the first labor group to reject the offer; according to a statement released Monday, 56% of its almost 12,000 workers turned down the agreement over a lack of time off.
Union President Tony Cardwell in a statement:  "Railroaders are discouraged and upset with working conditions and compensation and hold their employer in low regardRailroaders do not feel valued. They resent the fact that management holds no regard for their quality of life, illustrated by their stubborn reluctance to provide a higher quantity of paid time off, especially for sickness."
Since four other unions have already approved the deal, so the rejection of the agreement does not signal a strike. However, seven more are scheduled to vote through the middle of November, and if one union were to strike, others could refuse to cross the picket line.
Last month, the Biden administration brokered the tentative deal which gives union members an average 24% pay increase over five years, improved working conditions and caps on what they have to pay for healthcare. The administration worked until the final hour to avert a rail strike that threatened to sever the supply chain, by cutting 40% of long-haul U.S. cargo, and cripple the economy.
Editorial credit: Ian Dewar Photography / Shutterstock.com