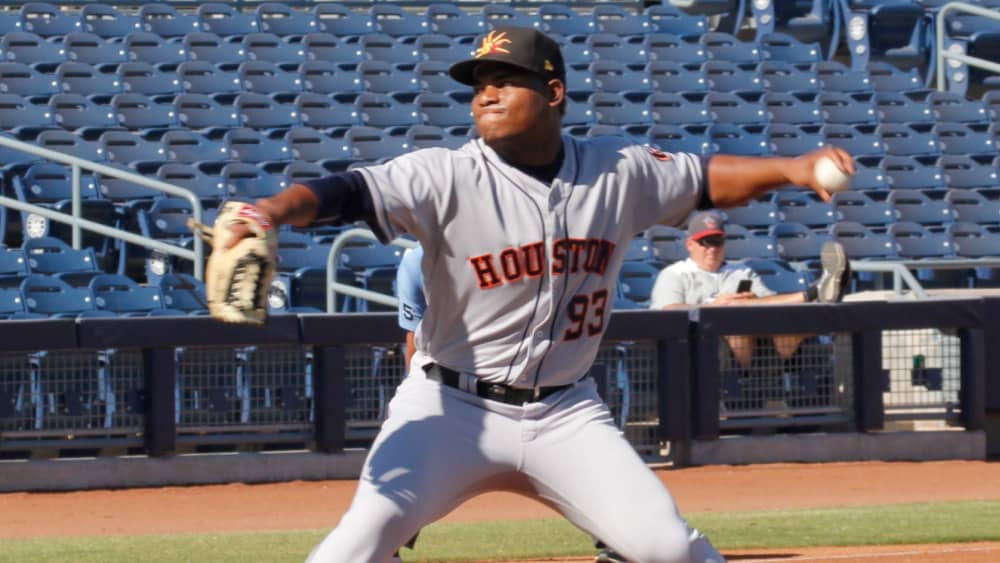 The Houston Astros defeated the NY Yankees in a 3-2 victory in Game 2 of the ALCS on Thursday night, taking the series back to NY with the Yankees down 0-2. Just like in Game 1, Yankees batters were victim to the strikeout again, fanning 13 times during the game. Astros pitcher Framber Valdez finished the night with seven innings pitched, allowing two runs on four hits while striking out nine and walking none.
While NY starting pitcher Luis Severino kept Houston at bay for 5 1/3 solid innings, allowing just five hits and walked one, tallying six strikeouts on the night, he gave up one 3-run homer to Alex Bregman in the third inning that was enough to win the game.
NY's Gerrit Cole will take the mound on Saturday as the Yankees return to the Bronx and attempt to avoid an 0-3 hole. The Astros have yet to announce their starting pitcher. First pitch is set for 5:07 p.m. ET., airing on TBS.
Editorial credit: Keeton Gale / Shutterstock.com