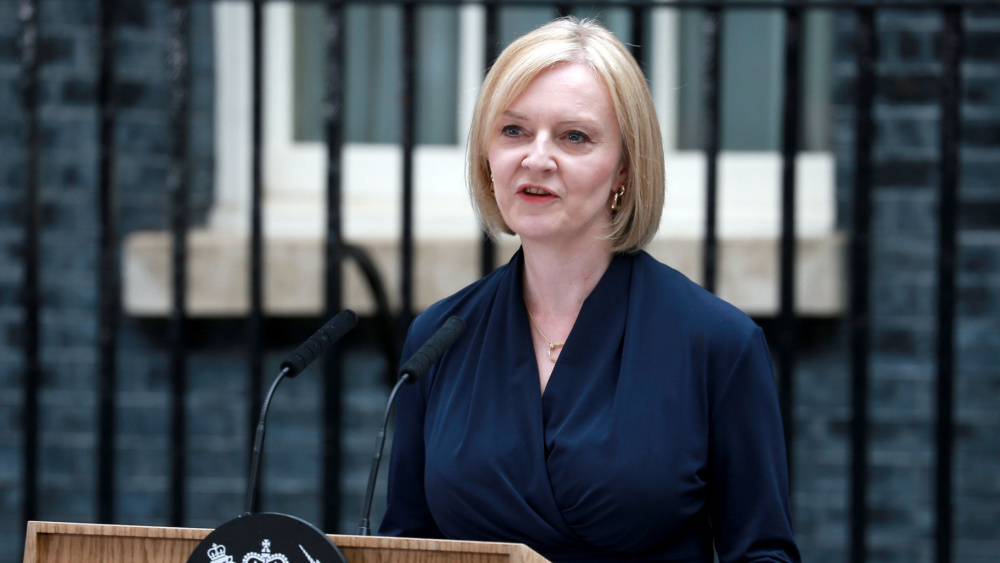 British Prime Minister Liz Truss resigned Thursday after just six weeks in office, following weeks of controversy following a reversed economic plan that sent the pound plunging and the government into chaos. Having been formally appointed by Queen Elizabeth II on Sept. 6 just days before the monarch's death, Truss now becomes the shortest-serving prime minister in British history.
Complaints about Truss and her plans grew louder over the past weeks, not only from her opponents but fellow Conservatives as well, escalated further after a blunt resignation letter from ex-Home Secretary Suella Braverman was shared.  On Wednesday Truss assured Parliament during the weekly Prime Minister's Questions session that she was a "fighter, not a quitter;" but just day later Truss quit, saying in a brief speech outside No. 10 Downing St.: "We delivered on energy bills and on cutting national insurance, and we set out a vision for a low tax, high growth economy — that would take advantage of the freedoms of Brexit … I recognize that given the situation, I cannot deliver the mandate on which I was elected by the Conservative Party. I have therefore spoken to his majesty the king to notify him that I am resigning as leader of the Conservative Party. I will remain as prime minister until a successor is chosen."
A leadership contest is now underway to decide the next head of the ruling Conservative Party, who will by default become the next prime minister, and will conclude in the next week. The opposition Labour Party called for an immediate national election. Some are calling for Truss's predecessor, Boris Johnson, to return just months after resigning under pressure from his own party amid a wave of scandals. Johnson's former finance minister, Rishi Sunak, is a favorite to replace Truss; he came second to Truss in the race to succeed Johnson.
Editorial credit: Fred Duval / Shutterstock.com