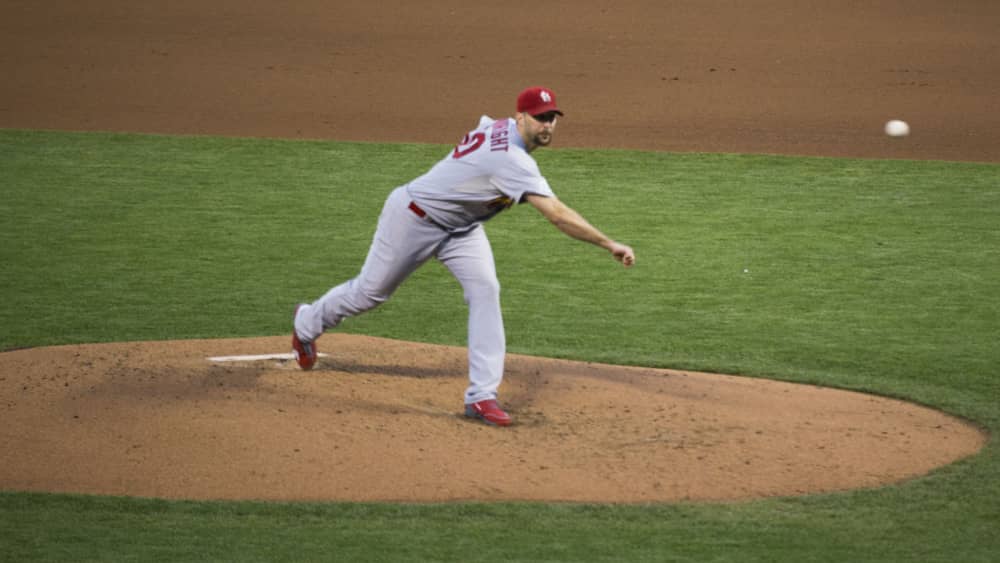 The St. Louis Cardinals announced on Wednesday that right-handed pitcher Adam Wainwright will remain with the team for the 2023 season. Wainwright had previously given a non-committal answer about his status for next season.
The 41-year-old Wainwright will be entering his 18th season in MLB in 2023. In his first 17, he amassed a 3.38 ERA (118 ERA+) and a 3.09 strikeout-to-walk ratio, as well as 46.8 Wins Above Replacement. Last season, Wainwright posted a 3.71 ERA (103 ERA+) and a 2.65 strikeout-to-walk ratio in 32 starts, his third consecutive full-length season with 30-plus starts.
Wainwright was originally drafted by the Atlanta Braves, who subsequently traded him to the Cardinals as part of a five-player trade that also sent Ray King and Jason Marquis to St. Louis in exchange for J.D. Drew and Eli Marrero. The righty has only ever pitched for the Cardinals in the majors; and his 390 starts are the third-most in franchise history, 11 behind second-place Bob Forsch.
Editorial credit: Joseph Sohm / Shutterstock.com