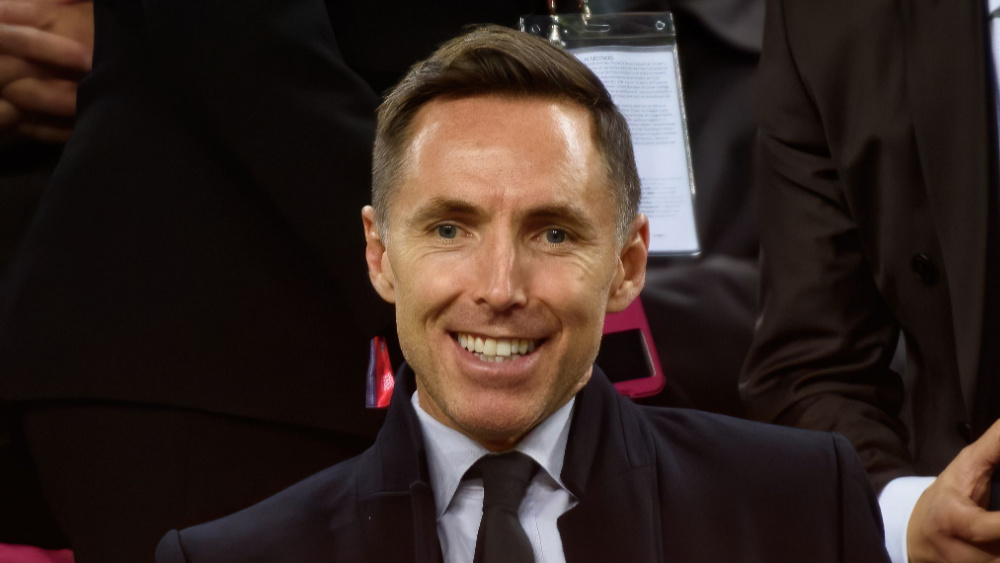 The Brooklyn Nets announced on Tuesday the firing of head coach Steve Nash after a 2-5 start to the 2022-23 NBA season. Nets general manager Sean Marks thanked Nash and acknowledged he dealt with a "number of unprecedented challenges," but the organization had decided to go in a different direction. Said Marks: "Personally, this was an immensely difficult decision; however, after much deliberation and evaluation of how the season has begun, we agreed that a change is necessary at this time." Jacque Vaughn will serve as Brooklyn's acting head coach against the Bulls on Tuesday night. The Nets are reportedly set to hire suspended Boston Celtics coach Ime Udoka to replace Nash.
Nash, 48, led the Nets to a 48-24 record in his first season in 2020-21. They lost to the Milwaukee Bucks in the Eastern Conference Semifinals that postseason. The Nets went 44-38 in 2021-22 and lost to the Boston Celtics in the first round last postseason.
Nash tweeted: "It was a pleasure to work with the players, performance team and front office everyday. I'm especially grateful to my coaching staff and video room who are a talented group with so much character and professionalism."
Under Nash, the Nets lost five of their first six games this season; they beat the Indiana Pacers in their seventh game, 116-109 on Monday in Brooklyn, N.Y. The Nets will host the Chicago Bulls (3-4) at 7:30 p.m. EDT Tuesday at Barclays Center in Brooklyn.
Editorial credit: Christian Bertrand / Shutterstock.com