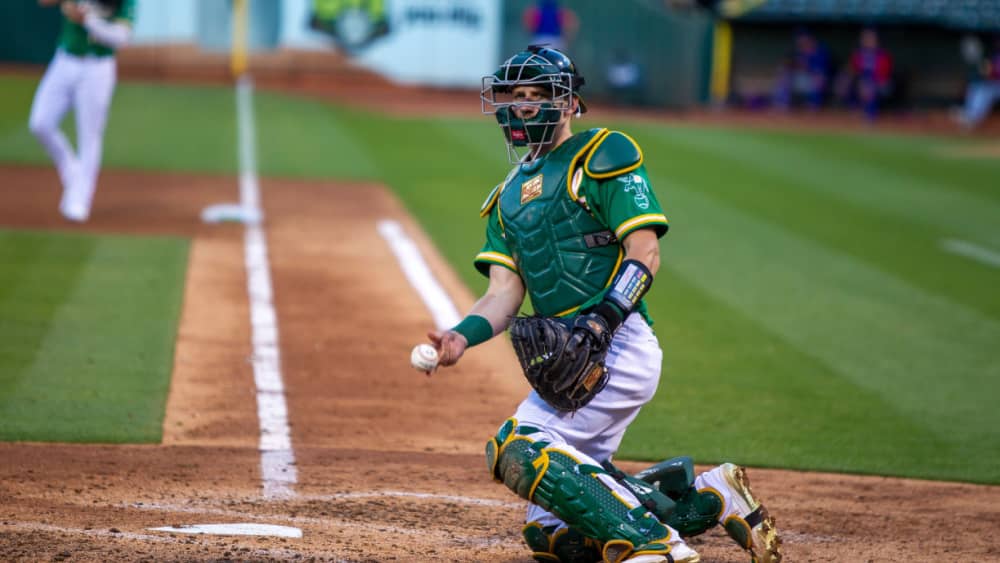 The Atlanta Braves have acquired catcher Sean Murphy from the Oakland Athletics in a three-team deal, sending Oakland Manny Pina, and the Milwaukee Brewers acquiring William Contreras. All three players are catchers.  The Braves tweeted: "Welcome to the A, Sean Murphy! #ForTheA"
Tbe 28-year-old Murphy has a career slash line of .236/.326/.429 with a WAR is 7.9. He finished 22nd in MVP voting this past season and won a Glove Glove in 2021. Pina, 35, spent just one season in Atlanta and is headed to Oakland, after spending the previous six with the Brewers. His career slash line is .243/.313/.409 and he has a WAR of 6.3. Contreras, 24, has a career slash line of .260/.338/.471 and a WAR of 2.8.
The Athletics are also acquiring LHP Kyle Muller, RHP Freddy Tarnok and RHP Royber Salinas from the Braves along with UT Esteury Ruiz from Milwaukee. Muller is the Braves' number one prospect. RHP Justin Yeager and RHP Joel Payamps are also headed to the Brewers in the deal.
Editorial credit: Conor P. Fitzgerald / Shutterstock.com