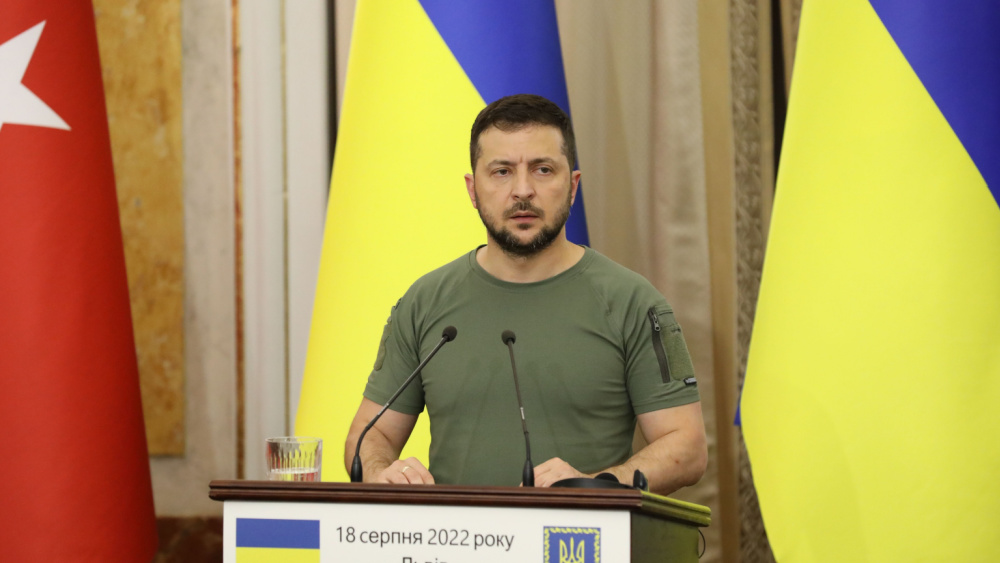 President Biden and Ukrainian President Volodymyr Zelenskyy met the White House on Wednesday for a meeting and presented a united front against Russia, with Biden announcing an additional $1.85 billion in support for Ukraine with more military aid to bolster Ukrainian forces and repel Russian airstrikes.
At a press conference, the U.S. president said he would continue to support Ukraine "as long as it takes," and denounced Russian attacks on Ukrainian infrastructure as the brutal winter cold sets in. Mr. Biden said, standing next to Zelenskyy in the White House East Room: "We should be clear about what Russia is doing — it is purposefully attacking Ukraine's critical infrastructure, destroying the systems that provide heat and light to the Ukrainian people during the coldest, darkest part of the year. Russia is using winter as a weapon. It's important for the American people and for the world to hear directly from you, Mr. President, about Ukraine's fight and the need to continue to stand together through 2023."
Zelenskyy's visit to Washington was his first known trip outside Ukraine in the 300 days since the Russian invasion began. After his meetings at the White House, Zelenskyy left for Capitol Hill, where he met with congressional leaders and addressed a joint meeting of Congress.
Editorial credit: Mykola Tys / Shutterstock.com