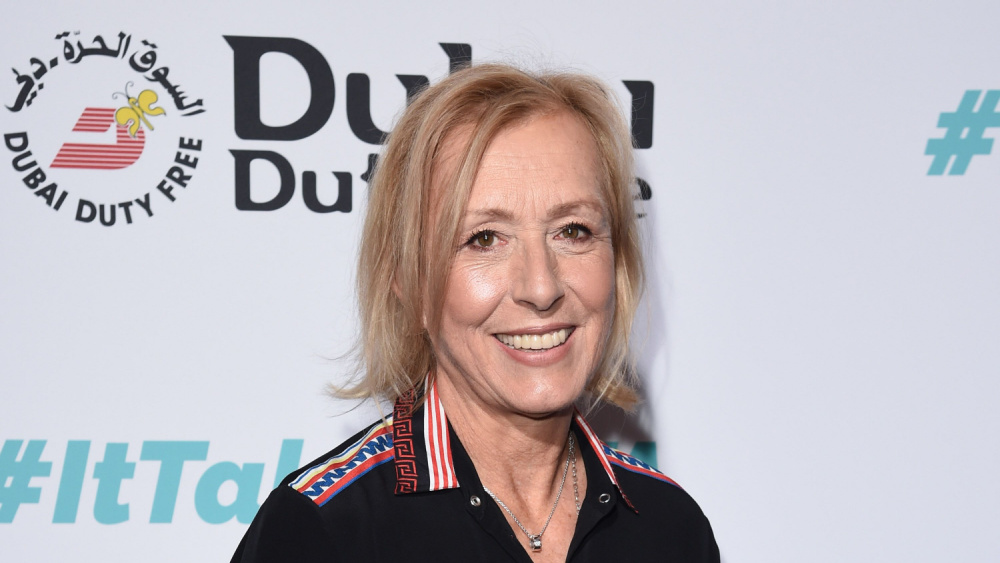 Tennis legend Martina Navratilova announced on Monday she has been diagnosed with stage-1 breast cancer and stage-1 throat cancer.  In a statement, Navratilova confirmed the diagnosis but remained upbeat, saying, "This double whammy is serious but still fixable. I'm hoping for a favorable outcome. It's going to stink for a while, but I'll fight with all have I got."
Navratilova, a nine-time Wimbledon champion, sought testing for an enlarged lymph node in her neck in November, which led to the discovery of throat cancer. Shortly thereafter, a curable form of breast cancer, human papillomavirus, was also discovered. Navratilova said she is expected to begin treatment later this month. This is not the first time Navratilova has faced a cancer diagnosis; in 2010, she successfully underwent surgery and radiation treatment for a form of non-invasive breast cancer, announcing later that year she was cancer-free.
Navratilova is one of the greatest athletes in tennis history, winning 167 singles championships, including 59 Grand Slam titles and winning Wimbledon a record nine times. She also won the U.S. open four times, the Australian Open three times and the French Open twice.
Editorial credit: Featureflash Photo Agency / Shutterstock.com