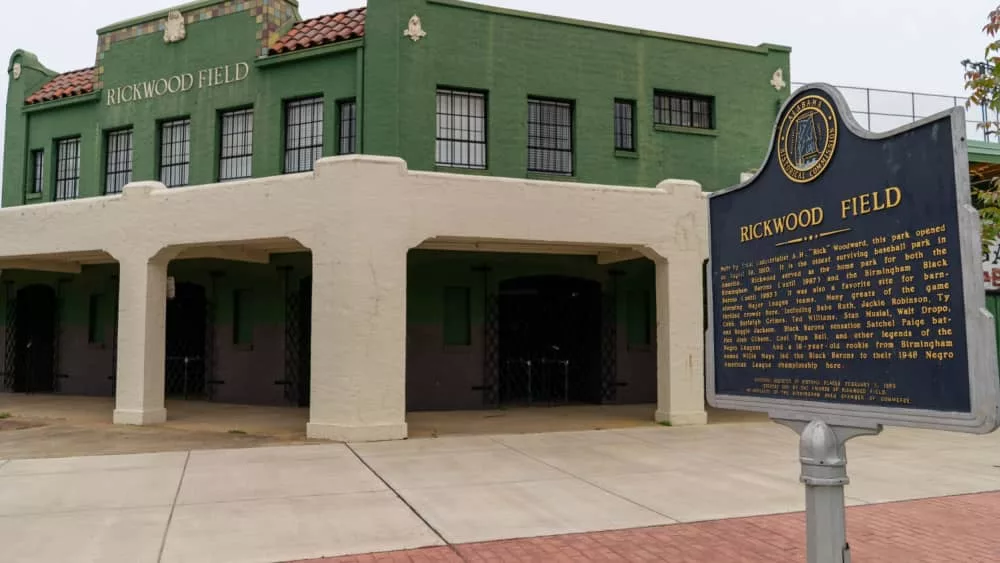 Major League Baseball announced on Tuesday morning that they will honor Hall of Fame center fielder Willie Mays with a special game at Rickwood Field in Birmingham in 2024.  The historic game will take place on June 20, 2024, and will feature the Giants (for whom Mays played from 1951–52 and 1954 to '72), and the Cardinals. It will also coincide with Juneteenth celebrations, and in addition to honoring Mays, the game be the first in MLB history to be played in Alabama.
The 92-year-old Mays said in the press release: "I can't believe it. I never thought I'd see in my lifetime a Major League Baseball game being played on the very field where I played baseball as a teenager. It has been 75 years since I played for the Birmingham Black Barons at Rickwood Field, and to learn that my Giants and the Cardinals will play a game there and honor the legacy of the Negro Leagues and all those who came before them is really emotional for me. We can't forget what got us here and that was the Negro Leagues for so many of us."
Rickwood Field is the oldest professional ballpark in the United States, having been constructed for the Birmingham Barons of the Southern Association in 1910. The historic venue was also home to the Negro Leagues' Birmingham Black Barons for decades. A native of Westfield, Alabama, Mays was one of four Hall of Famers to spend time with the Black Barons, along with pitcher Satchel Paige, first baseman Mule Suttles and shortstop Willie Wells. The Barons, who are still active in the Southern League as the White Sox's longtime Double-A affiliate. will play the Montgomery Biscuits at Rickwood Field two days before the big-league game.
Editorial credit: Stephen Reeves / Shutterstock.com