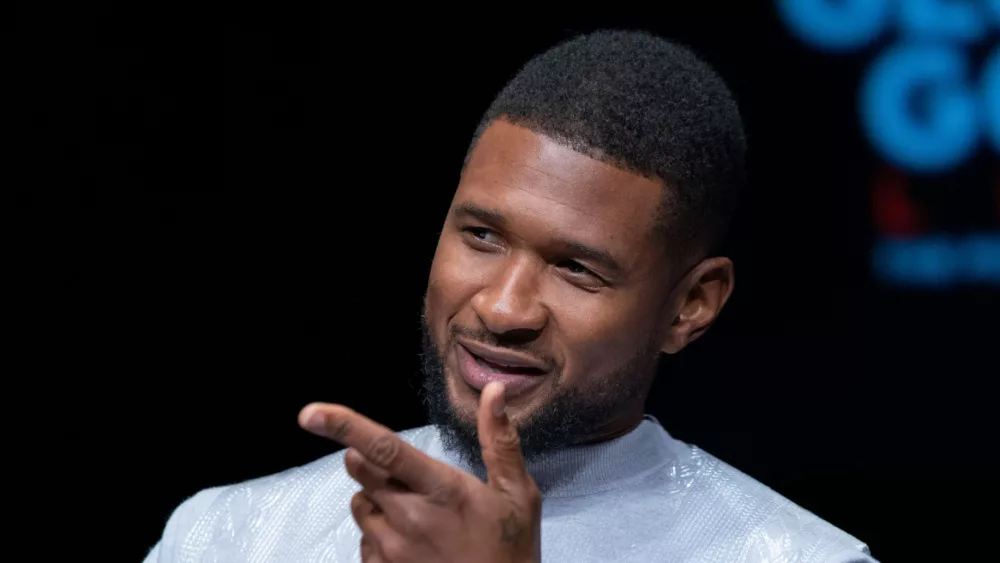 Usher has dropped the video for his new song titled "Boyfriend", which stars actress and singer Keke Palmer.   The collaboration between Usher and Palmer comes shortly after the viral moment when Usher serenaded Keke at his Las Vegas residency, where she was later criticized by her boyfriend Darius Jackson, who is also the father of her child.
Jackson called out Palmer in numerous tweets after she was seen wearing a black, sheer outfit to Usher's Vegas concert. Jackson's initial tweet featured Palmer being serenaded by Usher with the caption. "It's the outfit tho… you a mom." After receiving backlash, Jackson didn't back down, later tweeting: "We live in a generation where a man of the family doesn't want the wife & mother to his kids to showcase booty cheeks to please others & he gets told how much of a hater he is. This is my family & my representation. I have standards & morals to what I believe. I rest my case."
In response to the drama, Palmer released a line of T-shirts she promoted on her Instagram, sharing: "One thing is certain and one thing is true, IM A MOTHA, through and through! 'IM A MOTHA' and 'Stevie to the bulls***' shirts available NOW! To all my mom's out there, how did your baby change you?? Mine empowered me! On such another level, my perspective changed because when my baby is good I'm GREAT! Look at that face! Gratitude galore."
When sharing the 'Boyfriend' video on Instagram, Usher referenced the incident with the cheeky caption: 'Nothing that happens in Vegas stays in Vegas…'Boyfriend' starring the BIG BOSS herself @keke OUT NOW'
Take a look at the video for 'Boyfriend' – here.
Editorial credit: lev radin / Shutterstock.com